Thursday, Sept. 16, 2021
"We would like to thank the West Caldwell Township Mayor and Council for their unwavering support of the Police Department and their assistance in implementing this important program" ~ Dennis A. Capriglione, Jr., Police Chief
This afternoon, the West Caldwell Police Department announced that starting tomorrow their body-worn camera program will be going live.
"The West Caldwell Police Department has had a "dash cam" system inside our patrol vehicles for over 15 years. The dash cameras have proven to be an invaluable tool in protecting our officers and gathering vital information at often chaotic scenes. These body worn cameras will afford our officers additional protection by enabling them to record situations that were not available to be captured by the dash camera system alone."
Body Worn Camera Program
"A police department that deploys body-worn cameras is making a statement that it believes the actions of its officers are a matter of public record. By facing the challenges and expense of purchasing and implementing a body-worn camera system, developing policies, and training its officers in how to use the cameras, a department creates a reasonable expectation that members of the public and the news media will want to review the actions of officers. And with certain limited exceptions that this publication will discuss, body-worn camera video footage should be made available to the public upon request - not only because the videos are public records but also because doing so enables police departments to demonstrate transparency and openness in their interactions with members of the community." ~ US Dept. of Justice
The Body Worn Camera Program consists of:
The camera which is normally worn on the officer's uniform, facing forward
A storage device that receives the camera's uploaded audio and video; it can be either a physical docking station storage device or an online cloud storage program
_____
Follow on Newsbreak
Thank you for reading.
Create an Account to follow: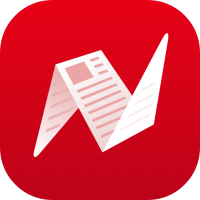 _____
For further information:

West Caldwell Police Department
Dennis A. Capriglione, Jr., Police Chief
21 Clinton Road, West Caldwell, NJ 07006
973-226-4114

"The West Caldwell Police Department strives to maintain a low crime rate and ensure the safety of residents, business owners, their employees and patrons, and commuters who travel through the Township each day. To accomplish this goal, the officers and staff of the Police Department work rotating shifts to provide 24-hour service, every day of the year, ensuring that assistance is only a phone call away. "
_____