Wednesday, Sept. 15, 2021
The following incidents took place around the West Essex, NJ, area on Tuesday, Sept. 14, 2021:


10:10am
Caldwell
Caldwell Police are investigating a report of Criminal Mischief which took place on Hanford Place, near Bloomfield Avenue
A resident reported someone threw a rock into their window.
_____
1:25pm
West Caldwell
West Caldwell Police responded to Clinton Road near Passaic Avenue after a resident reported the smell of natural gas in the area.
West Caldwell Fire Department was dispatched to the scene where they that determined the smell was coming from a vent pipe.
Venting takes place when the Transco Compressor Station, located in Roseland, performs what they call "planned maintenance."
_____
2:20pm
Essex Fells
Essex Fells Police responded to Rensselaer Road near Hillside Lane after a resident reported witnessing suspicious activity. The resident described:
3 black males touching car handles on the street, accompanied by a car driving slowly next to them.
The resident called police while following the car to Fells Road and then into Verona.
The car was described as a four-door BMW with New York plates.
The police investigated the area and an alert was sent out to West Essex area police.
_____
5:10pm
Caldwell
Caldwell Police responded to Smull Avenue near Ward Place where a resident reported an outside odor of natural gas.
PSEG responded to investigate the incident.
_____
5:40pm
Cedar Grove
Cedar Grove Police responded to Route 23 near Vincent Road where a tractor trailer had become disabled in the middle of the county road and was blocking traffic.
After waiting for the vehicle to cool, police assisted with moving it to a safe spot on Commerce Road.
_____
7:25pm
Roseland
Roseland Police responded to Eagle Rock Avenue near Passaic Avenue where traffic lights were out due to a power outage.
The area, including Jim Johnston's Steakhouse, had an outage which lasted until 7:40pm when PSEG repaired the grid.
The same area had heavy flooding during Tropical Storm Ida which may have played a role in the outage.
__________
Follow on Newsbreak
Thank you for reading.
Create an Account to follow:
Follow me to see more articles like this.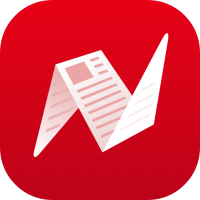 ...
__________
For further information:
Caldwell Police Department
James H. Bongiorno, Police Chief
1 Provost Sq Caldwell, NJ 07006
973-226-2600
_____

Cedar Grove Police Department
Joseph Cirasa, Police Chief
525 Pompton Avenue, Cedar Grove, New Jersey 07009
973-239-4100
_____

Essex Fells Police Department
Darren Volker, Police Chief
255 Roseland Ave., Essex Fells, NJ 07021
973-226-3000
_____

Roseland Police Department
Richard Costello, Officer in Charge
15 Harrison Avenue, Roseland, NJ 07068
973-226-8700
_____

West Caldwell Police Department
Dennis A. Capriglione, Jr., Police Chief
21 Clinton Road, West Caldwell, NJ 07006
973-226-4114
_____

West Caldwell Volunteer Fire Department
Michael Luker, Fire Chief
6 Fairfield Ave West Caldwell, NJ 07006
973-226-2302