"The Caldwell Police Department would like to thank the other residents of 527 Bloomfield Avenue for their patience as they were evacuated for the duration of the event to ensure their safety. We would also like to thank the West Essex First Aid Squad and surrounding law enforcement agencies for their assistance." ~ Caldwell Police Chief James Bongiorno
Domestic Violence incidents occur daily around the West Essex area, and sometimes several times a day. Journalism ethics protects the victim's right to privacy and at no time does West Essex Now report those occurrences. Domestic Violence often includes victims being threatened, isolated, restrained, the use of weapons, as well as the perpetrator's charges and arrest.

In this case, however, the Caldwell Police Department has made the information public and what follows is a timeline of the incident.
__________
WEDNESDAY, SEPT. 8
6:35pm
Caldwell Police were asked to respond to an apartment at 527 Bloomfield Avenue in their town.
The person calling the police stated that they had not been permitted to speak to their family member and that they were concerned for that person's welfare.
The officers immediately responded and, although they were not physically able to see the resident because the apartment door remained closed, they were able to speak with them.
"Officers learned while on scene that the resident was being held against her will by a family member and that there was a weapon involved." ~ Caldwell Police Chief James Bongiorno
_____
6:55pm
The apartment building was immediately evacuated as police units from around West Essex, as well as the West Essex First Aid Squad, responded to the scene to be of assistance for the crisis situation.
_____
7pm
West Essex area police, including officers from Essex Fells, Fairfield, North Caldwell and West Caldwell, established a perimeter around the building and staged their units on Bloomfield Avenue while Caldwell Police stayed inside and in the immediate area of the apartment building.
_____
7:10pm
NJSP TEAMS Unit: Special Weapons And Tactics (SWAT)
"The SWAT Unit is utilized to execute tactical intervention strategies for hostage and barricade gunmen situations.The Unit is equipped with technologically advanced systems that are being utilized by SWAT and military units throughout the world." ~ NJ State Police
__________
7:30pm
Officers watched the windows of the units intently and monitored when the blinds would move or the lights inside would turn on and off.
_____
8pm
The NJSP T.E.A.M.S Unit SWAT team arrived on scene.
_____
8:05pm
Bloomfield Avenue was completely closed in both directions between Westover Avenue and Lane Avenue.
_____
8:15pm
A Command Post was established across the street from the apartment building in the parking lot of 526 Bloomfield Avenue which is primarily used as a healthcare facility.
_____
8:25pm
Police began what would ultimately become hours of phone call conversations with the person holding their family member against their will.
_____

THURSDAY, SEPT. 9

8am
"After hours of negotiations and dialogue, the female actor was taken into custody at approximately 8am." ~ Caldwell Police Chief James Bongiorno
____
9am
Bloomfield Avenue was fully reopened and the investigation remains ongoing.
____
ESSEX COUNTY DOMESTIC VIOLENCE ORGANIZATIONS
If you identify with any aspect of Domestic Violence, document all of your evidence and contact the following local organizations trained to assist you:
__________
Follow on Newsbreak
Thank you for reading.
Create an Account to follow: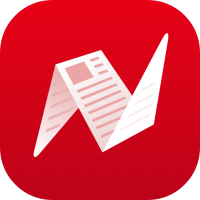 __________

For further information:
Caldwell Police Department
James H. Bongiorno, Police Chief
1 Provost Square, Caldwell, NJ 07006
973-226-2600
__________
West Essex First Aid Squad
David Black, Squad Captain
642 Bloomfield Avenue West Caldwell, NJ 07006
__________