Throughout this past pandemic year, I took note of the national moratorium on evictions with relief, but also a bit of foreboding. It was always clear that the moment the moratorium ended, that that the tenants would be fully responsible for all back rent. And if a person is so financially pinched that they can't handle one month of rent at a time, how would they ever be able to pay off six months of back rent? Or nine months? Or fifteen months?
There was much grumbling about "heartless landlords" and "deadbeat tenants."
Rental assistance sure sounds like a win-win
But the federal government was one step ahead of me, allocating $23.7 billion dollars in emergency rental assistance. California will receive $2.6 billion of that money. Moreover, the state has put together a $5.2 billion dollar plan to pay the back rent of low-income renters in full, with an additional $2 billion dollars to pay for their unpaid water and electricity bills.
This feels like fantastic news for all the low-income renters who would never have been able to handle the debt burden of all that back rent. But it's also a tremendously welcome relief for the landlords, many of whom relied on that rental income to pay the property mortgage and also their own living expenses. A lot of them have felt helpless and angry, as the eviction moratorium left them no recourse to restore their pre-pandemic source of income security.
So, everyone should be happy now. But life is rarely that simple.
The eviction moratorium is finally ending
The national CDC eviction moratoriums were set to expire on June 30, 2021, but have received what will probably be their final extension until July 31. For Californians, the new deadline is September 30. At that point, the landlords will have received assurances that they will receive all of their back rental payments in full, even if the money hasn't yet been dispersed.
Perhaps with a hard and fast deadline, in conjunction with state pandemic restrictions lifting and a multitude of job opportunities opening up, a significant number of tenants will be able to start paying their rents again.
Best case scenario – a landlord is given a twelve or fifteen months back rent check from the state government in a timely fashion and they receive a rent check on August 1st from a newly solvent tenant. (Spoiler alert – there will almost certainly be bureaucratic delays in getting these funds out.) Will they breathe a sigh of relief that their finances have been restored and that life is back to normal? Or will they file eviction papers on August 1st, finally able to unleash their frustration on a tenant who has broken faith with them.
It's already happening and California renters have reason to worry
Across the country in Memphis, Tennessee, the state judiciary decided against extending the moratoriums and low-income renters are evicted in staggering numbers. The Washington Post profiled the case of a renter who had managed to completely catch up on her back rent and who still found herself in eviction court on the losing end of the case. Even though she was fully paid up. Even though there were still two months left on her rental agreement.
The landlady in that particular case was furious that she had been forced to take out a $5,000 loan to pay for property expenses, held the tenant responsible for that financial stress, and was not in a forgiving mood.
Will California landlords hold a grudge?
Ten million Americans are still behind on their rent. Not all of them are as fortunate as the Californians who have the opportunity to receive this unprecedented and comprehensive rent forgiveness.
But even California renters are in big trouble if their landlords aren't content to accept the assistance money and allow their tenants to resume payments. An eviction judgment will follow an individual around for many years, making it all but impossible to be accepted for any future rental agreement, even if their income has stabilized. Some of the evicted will wind up imposing on family in overcrowded, temporary homes. (The Memphis tenant mentioned above had to move her family of four into a relative's house, where ten people will now share one bathroom.) Many other evicted individuals will wind up in homeless shelters, motels, or living out of their cars.
It will be a life-changing disaster that some will never recover from.
The assistance from the state of California is an invaluable relief to tenants and landlords alike. But it's not going to be enough to avert a looming eviction crisis. Job opportunities and a large measure of flexibility and forgiveness from landlords will play a major role in whether or not millions of renters are able to get back on track with their lives.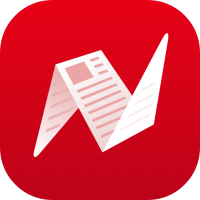 This is original content from NewsBreak's Creator Program. Join today to publish and share your own content.