Governor Newsom is going to be challenged by over forty competitors in the upcoming gubernatorial recall election, but it's doubtful that he's paying close attention to any of them. The governor's approval numbers are good, the state's coronavirus case level has dropped to the lowest in the country, and the state economy looks to be having an enviable recovery from pandemic restrictions.
There's every reason for Gavin Newsom to be confident that he will prevail in this recall attempt. Therefore, why bother listening to anyone in the large crowd of people who want to unseat him?
Because a good idea is a good idea
It may pain Gavin Newsom to listen to the harsh criticism his political rivals will invariably throw his way. But if he puts solving California's problems as his top priority, he might discover that adopting some ideas from his opponents would only strengthen his own governorship as well as advancing the future well-being of state residents.
I'm referring in particular to the 20-Point Plan of candidate Kevin Paffrath.
It doesn't matter if this YouTuber and real estate guru's political ambitions are sincere or a means of extending his social media and business influence. His platform is fairly well-researched and contains enough gems that Newsom and his team ought to be taking notes.
Paffrath's ideas are pretty sweeping in scale. Here's one of the most promising that I believe deserves to be implemented by anyone with the power to do so.
He calls them Future Schools
I call them a promising innovation. They're contingent on a national initiative to make community colleges free for all. The idea would be to combine about seventy percent of public high schools and community colleges into a single educational unit under one roof.
The ninth and tenth grades would be spent in a generalized, but career-focused course of studies. At the beginning of the final two high school years, the student would choose a career specialty and begin a specialized course of study focused on that path. It could be nursing, skilled trades, legal, computer programming and IT…
What will help pique the student's interests in their studies will be to pull in the involvement of some of the major corporations like Apple and Google, to not only provide teaching, instructions, internships, and apprenticeships, but who will also commit to hiring a large number of students who successfully complete their specific courses of study. Google already has an online university that offers four or five IT certifications – this will be a live classroom version of that.
One thing that students have complained about, for generations is that they don't see the connection between the things learned in high school and the job opportunities available to them in the real world. The Future Schools curriculum will be tailored to the specific knowledge and skills that will help students thrive and find opportunities after graduation. For example, a student could graduate with EMT certification and be completely prepared to step into an entry-level position in that field.
Keep in mind, this system won't preclude the existence of some more conventional public school paths. It aims to involve seventy percent of public high schools, but not all. There will still be options for those parents and students who prefer a more traditional approach.
Benefits to the whole community
Teacher salaries would be a minimum of $120K. They will be paying California housing prices, after all, and the state needs to do its best to attract and retain the best and most committed group of teachers it can. So many educators have had to abandon the profession because it didn't provide enough to live on.
Then there are the welfare and unemployment systems, which have so often been accused of creating dependence and funneling too many people into low-paying jobs. Those receiving public assistance can be channeled into taking classes at the Future Schools and emerging with some high-value job skills (and possibly a job offer) rather than shuffling from one minimum wage job to another.
Where possible, the job training courses can be made available online, not only to members of the community but to members of the state's prison population as well. A lot of former convicts find their job opportunities so limited after they're released from prison, that they return to illegal activities for lack of any legitimate ways to support themselves.
The Future Schools could serve as an asset to the widest possible sectors of California's citizens.
A model for the nation
Would it work in Chicago and the state of Illinois? Would it work in Cleveland and the state of Ohio? If California leads the way and demonstrates success, then it's almost a guarantee that other states will follow suit. A successful initiative in one state typically inspires inspiration - subsidized housing for teachers, tiny house villages, and vaccine lottery prizes have spread quickly across the country.
If Future Schools promise to be an invaluable new structure for educational reform, then California is in a great position to lead the way. I just hope that Governor Newsom recognizes a great idea when he hears one.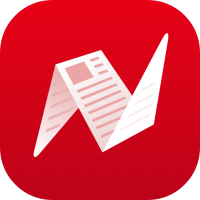 This is original content from NewsBreak's Creator Program. Join today to publish and share your own content.