I called Los Angeles home for seventeen years, leaving just a few years before Gavin Newsom made his gubernatorial entrance in 2018. But I continue to take a keen interest in the state's well-being and major developments. And of course, I've kept a close eye on the efforts to remove the governor from office through a recall vote.
Does he truly deserve a failing grade?
I've watched Governor Newsom's performance from a distance. The barrage of criticisms and the efforts to oust him have been relentless. Now, I think we can generally acknowledge that almost no elected official ever fully lives up to their campaign promises or the high hopes of their constituents. That said, is the discontent against Governor Gavin Newsom deserved or unreasonable?
My own biggest criticism
What can I say about the optics on Governor Newsom's pricey dinner with pals at the French Laundry, while COVID-19 raged out of control in his state? It was almost on par with Texas Senator Ted Cruz's ill-timed Cancun vacation in the midst of a catastrophic power failure and widespread suffering in his own state.
It was irresponsible. It was indefensible. It was colossally stupid. The stupidity was not only that he could have caught COVID-19 and subsequently spread it to co-workers, friends, family, and random strangers. But also stupid because it was destined to be made public – that was a given. Between the twelve attendees and the restaurant staff, there was never a possibility the gathering would remain secret and I don't know how the governor could have thought otherwise. The whole episode did make me seriously question his judgment. But it was hardly grounds for a recall.
Can we hold him accountable for the homelessness problem?
A more serious concern I have with Governor Newsom is his lack of concrete progress with the state's homelessness. I would like to have seen it given the greatest urgency and to have fast-tracked all the temporary and permanent housing and social work initiatives.
But homelessness was already firmly entrenched in the state by the time that Newsom took office. It was complicated and worsened by pandemic guidelines that attempted to prevent the spread of COVID-19 in the homeless population by not clearing out the tent encampments that sprung up in metro areas all over the state – L.A.'s Venice Beach has been one of the most visible examples.
Homelessness remains one of the state's greatest failings, but I'm not sure if the governor should shoulder the full responsibility for it, nor how heavily it should factor into a recall decision. (I sure wish he would step up, though.)
Here's why his opponents say they want him out
The publicly stated reasons for recalling Gavin Newsom primarily center around the perception that he mismanaged the state's pandemic response. These offenses include the early vaccine rollout, which was characterized by inefficiencies, conflicting priority guidelines, and a glitchy state vaccination website.
Extremely problematic was the state's unemployment insurance program, which experienced widespread fraud, resulting in billions of dollars being paid out to fraudulent claims.
Many Californians feared that the business shutdowns would destroy the economy and completely wipe out all small businesses. They also resented what they felt to be excessively lengthy school closures, and the hardship this imposed on students and families alike.
Behind the scenes, additional reasons are revealed
ABC7 sent a news team to the Northern California headquarters of the recall effort to speak with Orrin Heatlie, the founder of the recall petition, and others working towards recall. One important and widely shared feeling for many of them was anger that Newsom had suspended the state's death penalty. Their rationale was that this decision subverted the will of the people.
There was also a certain element of conspiracy theories as a driving motivation for some. One individual voiced an opinion that election fraud stemming from Dominion voting software was responsible for Gavin Newsom's electoral victory. Another recall supporter voiced the belief that coronavirus did not exist.
More highly publicized is Orrin Heatlie's now-deleted Facebook post that recommended that microchips be put in illegal aliens because it works so well in animal control.
This is the sixth attempt to recall Governor Gavin Newsom since he took office approximately two years ago. Discontent with the pandemic response is probably responsible for most of the sentiment against him. But there are clearly other factors at play.
Here's why he'll probably remain in office in office
He's a Democratic politician and the numbers are on his side. Seventy-nine percent of Republicans polled support the recall and 79% of Democrats want him to remain in office. There are twice as many Democrats in the state of California as Republicans and that alone may determine the outcome.
But on top of that, the state is moving into a post-pandemic phase, where the state's economy is showing signs of a booming recovery, according to Bloomberg reports, and the COVID-19 case levels have dropped to the lowest of any state in the U.S.
The hardships of the pandemic and the plan to combat it were very real. But I suspect that by the time the election recall vote is held, those difficult times will be fading from memory, and many Californians will look around and see that their world has been closely restored to a state of normalcy.
Recall or second chance?
Governor Newsom is far from a perfect leader. But his plan of COVID-19 restrictions has led to an undeniable public health and economic recovery. Taken as a whole, I'd give him a second chance. Once a politician has been elected, it seems they deserve at least one full term to prove their worth. And any faults that Governor Newsom has exhibited don't seem egregious enough to deny him that opportunity.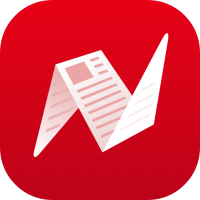 This is original content from NewsBreak's Creator Program. Join today to publish and share your own content.