California has been widely criticized by residents and outsiders alike for stricter than average COVID-19 shutdowns, mask mandates, and other restrictive measures. But the effect on the state's coronavirus crisis was irrefutable – after last winter's holiday season, California's case rate went from "worst to first" by late April, with 40,000 daily cases dropping to 2,300 and daily deaths dropping from 500 to 68.
But what of the economic impact to the state of all those COVID-19 restrictions?
An end to the gloom and doom?
For the past year, there seemed to be little but alarming news coming out of California, with dire predictions for its future. There was a population and business exodus that included Elon Musk, Joe Rogan, influencers big and small, not to mention corporate tech giants, and average citizens who tired of the unaffordable housing, the high crime, and the homelessness.
But recent economic assessments and forecasts on California's post-pandemic recovery are generally filled with optimism and some surprisingly good numbers.
How good?
Leo Feler, the UCLA Anderson Forecast's senior economist says that both the U.S. and California "are about to have one of the best years of economic growth that we've had since World War II."
California's economy was in a particularly good position to bounce back because of its relatively high proportion of tech and white-collar sectors, which were able to operate remotely throughout the lockdowns. The surge in home building has also played its part in the state's economic recovery.
But California may also owe some of its economic strength to the fact that pandemic restrictions actually helped to protect its economy by getting the coronavirus case numbers down so low and so quickly that businesses were able to quickly get back on track. And since the state of California has long been ranked the fifth largest economy in the world, getting back on track for California means that it remains an economic powerhouse.
Jobs and productivity
California added "1.3 million people to its non-farm payrolls since April last year — equal to the entire workforce of Nevada — California easily surpassed also-rans Texas and New York. At the same time, California household income increased $164 billion, almost as much as Texas, Florida, and Pennsylvania combined, according to data compiled by Bloomberg."
Looking at productivity, while most states had quarterly revenue per employee levels that have remained steady for the past ten years, California hit an all-time high in May 2021 for publicly traded companies of $1.5 million, 63% higher than it was a decade ago when it hit a similar record.
A few more surprising high marks – California had the "GDP-equivalent of $40.2 billion derived from agriculture, forest and hunting in 2020. That's greater than the output from the next five largest states — Iowa, Washington, Illinois, Texas, and Nebraska."
Among its other distinctions, California became the number one U.S. state for global trade in 2020 – yes, that pandemic year - for the first time in nine years.
In other words, rumors of the state's economic collapse could not be further from the truth.
California part of a larger trend of protective restrictions
There has been a widely held assumption by state officials and the public alike that tight covid restrictions would be most damaging for a state's economy and that the states that avoided lockdowns and mask mandates would have the least disruption to their GDP. The opposite seems to be true. Studies from the UCLA Anderson Forecast indicate that "Among large states, those with strict pandemic rules performed as well and in some cases better than their laissez-faire counterparts. California's GDP shrunk less than that of Texas and Florida in 2020, all of which outperformed the United States as a whole. Washington, which had some of the strictest pandemic restrictions in the country, had the lowest GDP loss among large states."
That lack of harmful impact from restrictions could be seen internationally in Scandinavia, where Sweden conducted an extreme low-regulation pandemic response in order to protect their economy, and then wound up having four times the COVID-19 cases as Norway, Finland, and Denmark, whose economies still wound up performing at least as well as Sweden's.
California is an irrepressible powerhouse
That doesn't mean that all sectors have or will recover equally. Obviously, tourism and those industries that provide direct customer service have been disproportionately damaged and will take much longer to recover than the white-collar sector.
And of course, the pressing issues of housing affordability, homelessness, drought, and wildfires are looming as the next urgent crises. We can only hope for success in those critical areas. But overall, there's seems to be reason for tempered optimism for California's economic future.
After the Great Recession of 2008, it was often said that many industries were simply "too large to fail" – notably, banking. Well, it seems safe to say that the state of California, the world's fifth-largest economy, might literally be too large to fail. After taking a deep pandemic hit, its economic tenacity seems undeniable.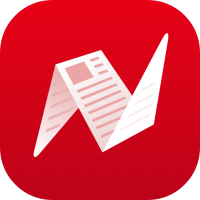 This is original content from NewsBreak's Creator Program. Join today to publish and share your own content.