The U.S. News & World Report annual ranking, released on July 13, lists Naples at #7, Sarasota at #9 and Melbourne at #18 in their 150 Best Places to Live in the US for 2021/2022.
(We'll explore Sarasota and Melbourne in future articles.)
Naples features high in other rankings by U.S. News:
#1 in Best Places to Live in Florida
#2 in Safest Place to Live
#3 in Best Places to Live for Quality of Life
#4 in Best Places to Retire
#4 in Fastest-Growing Places
Naples is an affordable family destination for a vacation, even if you don't plan to move there.
You'll find the greater Naples and Marco Island region in Collier County which nestles between the edges of the Everglades and the shores of the Gulf of Mexico—the Paradise Coast. These two beachside communities are a two-hour drive from Tampa and Miami.
Not into fine dining and high-end shopping? Plenty more on offer. You can enjoy the pristine beaches, nature parks, art galleries, and museums which present the rich history and heritage of Naples at no charge!
Public Beaches in Naples
You can access these beaches for a fun family day:
Naples Municipal Beach - you'll find parking at a metered lot on 12th Avenue South. Picnic tables and showers. The best attraction is the Naples Pier where you can fish 24 hours a day without a fishing licence!
Clam Pass Beach Park in North Naples is a delightful beach access point, with 35 acres of coastal habitat. An ideal outing for the family where you can rent canoes, kayaks and other equipment, with a snack bar and restrooms. You can walk to the beach via a three-quarter mile boardwalk, or catch a tram!
Vanderbilt Beach—avoid it unless you plan to go early morning or at sunset—packed in elbow to elbow!
Beaches on Marco Island
A 27-minute-drive will take you to Marco Island with four miles of shoreline—a firm favorite with families.
The following two beaches are open to the public.
Tigertail Beach Park
At the north end of Marco Island, this 32-acre park offers magnificent morning birding. Listed in the Great Florida Birding Trail Guide as one of the best all-around birding locations in southwest Florida.
Tigertail Beach Park is home to one of the best shelling beaches in southwest Florida.
Here families can enjoy the natural splendor of the untouched dunes and lagoon. A big plus is the amenities on offer: a picnic site with grills, sand volleyball court, playground, refreshments, parking, showers, restrooms and handicap access.
You can rent beach equipment such as a paddleboard to shuttle your youngsters and belongings across the shallow lagoon to the long stretch of barrier island beach.
Ranger-led programs examine shells, sea turtles, dolphins, manatees, birds and more. Learn more of the ecology from the nearby Rookery Bay Environmental Learning Center's super-sized and interactive exhibits.
South Marco Beach
More upmarket with six parking lots connecting via trails and boardwalks, but only one acre of public beach. Palm-lined walkways, surrounded by plush hotels may not be suitable for a family outing -especially if you are nature lovers.
State Parks and Preserves
Staying with nature, why not visit these two parks while you're in Naples?
Barefoot Beach Preserve County Park
Located north of Naples at Bonita springs and named one of America's Top Ten Beaches by Dr. Beach, this preserve comprises 342 acres of natural land. You can explore on your own or enquire about ranger-led programs.
Delnor-Wiggins Pass State Park
In North Naples, at 11135 Gulfshore Dr., this park features more than a mile of unspoiled beach, ranked No. 9 on Top Ten USA Beaches List. It's best to visit on a weekday when it's not so busy.
City Parks
Cambier Park sits on 12.84 acres in the heart of downtown Naples, near the prestigious 5th Avenue South. Home to the National Champions - Greater Naples Girls Little League.
With tennis, shuffleboard, bocce and basketball courts, softball field, a covered pavilion, children's playground, and plenty of green space to enjoy a picnic, there's a ton of fun waiting.
The Norris Community Center inside the Park is where the Naples Jazz Society is performing every Saturday at 1.00 pm (except August 7) through September 18. If you love Dixieland and jazz from the late 30s, don't miss this.
The Norris Gardens are home to Historic Palm Cottage, listed on the National Register of Historic Places, and the Naples Historical Society is the guardian. The cottage is Naples Oldest home, built in 1895 and just a block east of the famous Naples Pier.
Naples Zoo in Caribbean Gardens on 43 acres in the heart of Naples is a must with an astounding assortment of species!
Naples Botanical Garden is currently featuring the exhibition Artists in Bloom until September 6. (Your Botanical Garden admission includes entry to the exhibition.) Or just explore this 170-acre paradise!
Museums
Florida is full of history, and Naples is no exception. Why don't you visit one or more of these museums while you're there?
Naples Museum of Military History - Free entry to a display of historical artifacts & memorabilia from every branch of the military.
Collier County Museum - Free entry to explore Florida's ancient history of the Calusa, the early settlers, little-known wars in South Florida, and the Seminole Tribe.
Naples Depot Museum - Listed on the National Register of Historic Places. Home to the privately owned Naples Lionel Train Museum where the kids can ride the outdoor scale train pulled by a live steam or diesel locomotive. (Open Thursdays, Fridays and Saturdays.)
Golisano Children's Museum of Naples - CMON Children's Museum is southwest Florida's first museum devoted to children learning through play. The entire family can join in - save this for a rainy day!
...
We know Naples as a popular retirement destination, but the demographics are changing as the city grows. Florida Gulf Coast University in neighboring Lee County, and Florida SouthWestern State College, with a campus near Naples, infuse a youthful vibe.
Who knows? You may decide to stay and never leave!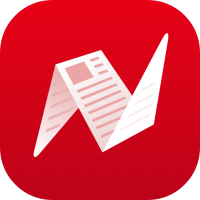 This is original content from NewsBreak's Creator Program. Join today to publish and share your own content.