June through August are not the best months to be in Orlando. High airline and hotel prices, coupled with high humidity, might make you want to head to the beach.
As Dunedin is only 108 miles away, a road trip is arguably the best way to travel. You can stop off for a break in Tampa, then continue the 25 miles to Dunedin. You could fit in a visit to Clearwater five miles to the south, or plan a longer route home via St. Petersburg.
But let's focus on Dunedin, with its four miles of picturesque waterfront where buildings don't obscure the view, activities for all ages, scenic parks, a delightful downtown, wonderful history and vibrant art scene.
Dunedin (population 36,000) is one of the oldest coastal towns on the west coast of Florida, in a natural wooded and subtropical setting, nestled on the shores of St. Joseph sound.
The town was originally named Jonesboro by George Jones, owner of the General Store, but two Scotsmen, J.O. Douglas and James Somerville later renamed it Dunedin when they established the first post office there. (From the Scottish Gaelic for Edinburgh - Dùn Èideann.)
The town is famous for its annual Scottish celebrations and The Celtic Shop of Dunedin is a popular gift shop for residents and visitors alike as people take a keen interest in their Celtic heritage. Dunedin has two sister cities - Stirling, Scotland, and Summerside, Prince Edward Island.
Just a few miles away you'll find Honeymoon Island and Caladesi Island—renowned for their unspoiled splendor. (Formerly Hog Island until a hurricane in 1921 separated it into two islands.)
Here are a few secrets you can unlock in and around Dunedin.
(Source)
Dunedin Historical Society and Museum
The original Orange Belt Railroad Depot on Main Street is now the museum. This regional history center with interactive exhibits focuses on the history of Dunedin, Pinellas County and Florida. Here you'll learn of Dunedin's railroads, citrus industry, pioneers, Honeymoon and Caladesi Islands, sports and city growth.
The museum owns and operates Andrews Memorial Chapel in Hammock Park, which you can rent for weddings, christenings, memorial services, concerts and lectures.
Dunedin's City Parks
Dunedin provides 28 parks and over 225 acres of green space dedicated to public use and has received the "Tree City USA" award every year since 1989. Parks are free to enter and open from sunrise to sunset.
The two largest are:
Hammock Park - a 75-acre natural park containing various forms of wildlife and plant life. Five miles of nature trails, three picnic shelters, an observation platform, rest rooms and a playground.
Highlander Park - the City's second largest park at around 70 acres. It features the Dunedin Community Center, the Fine Art Center, an over-the-lake Pavilion, Highlander Pool, the Dunedin Nature Center, picnic tables and picnic shelters, tennis courts, sand volleyball, softball and little league fields, plus three playgrounds for the kids.
(Source)
Honeymoon Island State Park
The Dunedin Causeway is a 2.5-mile route to the entrance of Honeymoon Island State Park with plenty of recreational activities on offer, without even entering the park.
But don't miss visiting one of the best-loved parks in Florida!
The Honeymoon Island State Park offers four miles of beach and a three-mile trail through one of the last remaining virgin slash pine forests.
There are plenty activities you can pursue in this family-friendly park - bicycling, birding, canoeing, hiking, paddle-boarding, swimming, snorkelling, fishing and shelling. Amenities include grills, a place to picnic, playground, and a volleyball court.
Two snack bars in the park—the South Beach Pavilion and Café Honeymoon—sell food and beverages, and rent beach umbrellas and chairs, kayaks and bicycles.
Honeymoon Island State Park is one of the top ten in Florida for shorebird nesting, resting and foraging. Nearby Anclote Key Preserve State Park and Caladesi Island State Park attract nesting shorebirds to their unsullied beaches too.
The park is the ferry terminal for access to Caladesi Island State Park.
(Source)
Caladesi Island State Park
Voted America's Best Beach in 2008 and popular for weddings.
Let's take the ferry and head over to one of the last unblemished barrier islands on Florida's west coast, home to over 2,000 acres of pristine habitat, including one of the last virgin pine forests in Florida.
Hike the three-mile nature trail, rent a kayak to paddle the park's kayak trail, and play on the three-mile-long beach.
The Caladesi Island Ferry provides the ferry service - phone (727) 734-1501.
(Did you know you can walk to the island from Clearwater Beach?)
Picnic tables and shelters are near the beach and you can reserve picnic pavilions for a fee.
Boaters can enjoy the 108-slip bayside marina with electric and water hook-ups, or anchor offshore in calm weather. The park permits overnight docking but boaters must register before sundown. The marina has a snack bar and gift shop.
Take your camera - blue herons, great egrets and osprey are common sights, along with fish such as mullet, snook and red drum. You may be lucky and see dolphins, manatees, bald eagles or the bright pink roseate spoonbills.
(Source)
Back in Dunedin
For a small town, there's much to discover – here are a few tastes to tempt you.
Independence Day Activities - check Dunedin's website for events on July 3 and 4.
Intergenerational Drum Circle - program at the Hale Senior Activity Center for all ages. (330 Douglas Avenue)
Dunedin Downtown Market - fresh fruits and vegetables and a variety of gourmet foods. From July 3, through October, from 9am - 1pm every Saturday at 349 Main Street in the Dunedin Historical Museum parking lot.
Dunedin Brewery - Florida's oldest continually operating microbrewery offers up to 26 beers on tap, a full menu of pub-style food and live bands. (937 Douglas Avenue)
Rosie's Tavern - a relaxing neighborhood pub with a great craft beer selection and a dog-friendly patio and live music. (730 Broadway)
Toronto Blue Jays—Dunedin has served as a proud host of Major League Spring Training since 1977 - over 40 years!
Local Tiki Rides - Transport you wherever you want to go in Dunedin—for a tip!
Fred Marquis Pinellas Trail—a 38-mile jogging, biking, skating and walking trail that runs nearly the length of the county, from St. Petersburg to Tarpon Springs, which cuts across Main Street in Dunedin.
(Source)
Once you've holidayed in Dunedin, you may never want to leave. It's happened before!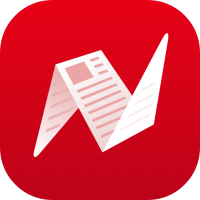 This is original content from NewsBreak's Creator Program. Join today to publish and share your own content.