(Image by Brady Pevehouse from Pixabay)
Looking to have fun with your family after being cooped up at home?
Florida's Spring Break began late February and runs through to mid-April to include Easter Sunday on 4 April.
Orlando is the No. 1 Spring Break destination in Florida.
Although many colleges and universities are scheduling classes instead of recess, there's nothing to stop them attending classes online wherever they are. It's the same for families with school-age children, where parents are still working from home.
A break from your usual surroundings will recharge your batteries - an unusual Easter family vacation you will remember years from now.
There are so many things you can do in and around Orlando, you won't be able to fit it into one holiday.
Here are the best picks.
Theme Parks
Orlando boasts multiple theme parks—Disney World, Legoland, and Universal Studios are the most popular.
You will need to wear masks, practice social distancing, and wash or sanitize your hands regularly. Temperature screenings will be conducted at all entry points.
You can check out these COVID precautions at each theme park here: Disney World, Universal Studios, Legoland.
This travelogue only includes Disney World and Universal Orlando Resort, as you'll want to leave time for the beach and nature.
Disney World
There is so much on offer, you may spend your entire vacation here!
First, there are four individual theme parks—Magic Kingdom, Animal Kingdom, Hollywood Studios and Epcot.
Epcot is suitable for all ages as it includes Future World, focussing on technology and mankind, and World Showcase located around a lagoon featuring 11 countries each celebrating their culture, food and traditions.
Disney World also has two water parks—Blizzard Beach and Typhoon Lagoon—two entertainment, dining and retail complexes, three championship golf courses, Magnolia, Palm and Lake Buena Vista - and a walking golf course called Oak Trail.
Universal Orlando Resort
Spread over 700 acres, this resort includes Universal Studios, which takes you behind the scenes and into the action of movie and TV production. You can add awesome rides and roller-coasters to the excitement.
You can also visit Dragon Alley to experience the Wizarding World of Harry Potter, a village built around the theme with unique stores, dining options, a great ride and a fire-breathing dragon.
Then you can catch the Hogwarts Express across to another park—Islands of Adventure - where you and the family can visit Hogsmeade complete with cobbled streets, snow-capped crooked buildings—and of course Hogwarts Castle.
There are over 20 rides at Islands of Adventure with several suitable for kids under 10. Great for a young family.
For Simpson fans, you can experience their all-American hometown of Springfield, USA.
Beaches and Parks
For those who prefer escaping to the peace of nature, take a picnic basket and try these perfect places for the family.
Lake Eola Park
This is Orlando's pride and joy, in the heart of downtown. It's been a city fixture for almost 150 years, and the city flag designed by Tim Eggert in 2017 portrays the famous fountain.
(On 24 March news is that the 7-Eleven on the corner of Rosalind and Central Avenue in downtown Orlando will be demolished and turned into additional green space for the park.)
A perfect sanctuary where you can savor the simple pleasures of strolling beside a picturesque lake, stop for a picnic lunch in the shade of sprawling oaks, or soak in the colors and fragrance of the gardens.
(Lake Eola - courtesy Wikimedia Commons)
Harry P. Leu Gardens
You'll find this enormous botanical garden in Winter Park, not too far from Lake Eola.
Fourteen gardens with different themes spread across 50 acres with landscaped grounds and lakes, and meandering trails shaded by 200-year-old oaks and forests of camellias.
Many visitors claim one day is not enough to enjoy and explore all its splendour.
(Leu Botanical Gardens courtesy Wikimedia Commons)
Cocoa Beach
Because of Orlando's location, the city of Cocoa Beach is only an hour's drive away. Ideal for a day trip.
Known for its surf culture and the largest surf shop in the world, Ron Jon's. But if surfing, volleyball and partying at the Cocoa Beach Pier doesn't appeal, as a family you can find tranquillity at the Lori Wilson Park, or take a drive north along the Space Coast to visit the nearby Kennedy Space Center.
(Surfing at Cocoa Beach Pier - Image courtesy Wikimedia Commons)
The 32-acre Lori Wilson Park features a maritime hammock which allows visitors to experience Florida's natural coastline.
There are three pavilions along a 1,000 ft boardwalk*, 6 dune crossovers, seasonal lifeguards, and surf fishing. Restrooms, outdoor showers, and free parking lots are conveniently located on both the north and south sides of the hammock. Two medium pavilions, grills and playground are located on the north side and an off the leash dog park and picnic tables are on the south side. Plenty of picnic benches and birdwatching - bring your binoculars!
(Image courtesy Wikimedia Commons)
This is a great place to relax and spend time with family
(*Note: The boardwalk is closed for maintenance.)
The restrictions currently in place for ocean beaches in the City of Cocoa Beach are groups no larger than ten (10) individuals with social distancing of no less than 10 feet in all directions between groups. Fine for violation is $500 per occurrence.
You'll never be bored holidaying in Orlando
There is so much to do, in and around the city, it's impossible to fit it all into one vacation.
Plan your trip in advance and agree which to include on your itinerary because you can always come back another time to create more memories.
Remember to be careful out there and protect yourself and others by wearing a face covering and keeping your social distance.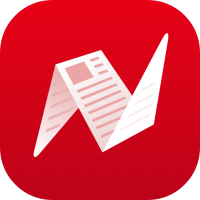 References:
https://www.orlandotreetrek.com/7-fun-safe-things-to-do-in-orlando-right-now/
https://www.floridarambler.com/
https://orlandoinsidervacations.com/universal-studios/
https://www.brevardfl.gov/ParksRecreation/ParksByCity/ParksInCocoaBeach/LoriWilsonPark