Virginia is full of gems that many locals overlook, including waterfalls! This Spring, pencil in your calendar to get out in nature and check out these incredible cascades.
1. Crabtree Falls
One of the tallest falls on the East Coast (1200 feet!), Crabtree Falls is a must-see! You can hike here following the 2.8-mile out and back trail which takes you up alongside the falls.
Location: Central VA in Massies Mill (outside of Tyro).
2. Apple Orchard Falls
Apple Orchard Falls can be reached by a shorter 2.5 miles hike rated as difficult for it's elevation gain, or you can take your time with the more scenic, moderately difficult hike that is 7.1 miles long. Either way, it's worth the view.
Location: Along the Blue Ridge Parkway in Buchanan, VA.
3. Little Stony Falls
In Jefferson National Forest you'll find this picturesque waterfall effortlessly flowing over a rugged rock wall. The falls are reached by a moderately difficult trail about 5 miles long.
Location: In the southwest corner of VA, Dungannon.
4. Cascade Falls
Cascade Falls is an absolutely stunning waterfall with a heavy and consistent flow of water 69 feet tall. It can be reached by a 4-mile, very scenic hike.
Location: In Pembroke, VA about 20 miles outside of Blacksburg.
5. Great Falls
For all the NOVA people, the Great Falls rapids are in your backyard and a beautiful day trip. The national park has many trails, of which the most popular is the River trail.
Location: On the border of VA and MD in Great Falls, VA near McLean.
6. Tank Hollows Falls
A more unknown waterfall in Virginia, Tank Hollows Falls is an easy trail to hike to with a short half-mile walk.
Location: In the southwest corner of Virginia in Cleveland, VA.
7. Falling Springs Falls
This breathtaking 80-foot waterfall is actually very easy to see from an overlook off of Route 60. Unfortunately, the trail down to the bottom is off-limits, but the view from above is still worth the visit!
Location: In the Alleghany Highlands, 7 miles outside of Covington,VA.
8. White Oak Falls
A popular trail in Shenandoah National Park, both the lower and upper white oak falls get many visitors, especially in the summer to swim and slide into the pools. Although it can get crowded, this waterfall is still a lot of fun!
Location: In Shenadoah National Park in Syria, VA.
9. South River Falls
Slightly similar in look to White Oak Falls, but more off the beaten path is South River Falls. You can't slide here but it's still beautiful to see taking a moderately difficult trail about 4.5 miles long.
Location: In Elkton,VA in Shenandoah National Park
10. Dark Hollows Falls 
Another beautiful but sometimes overlooked waterfall in Shenandoah National Park is Dark Hollows Falls. It's especially beautiful during the Spring when the moss and flowers are blooming.
Location: Stanley, VA in Shenandoah National Park, close to the south entrance.
11. Overall Run Falls
Overall Run Falls is best viewed from above where you can see the water flow over the jagged rocks. It can be reached by a 6.5 mile loop trail.
Location: In West Luray, VA
--
Which waterfall will you visit this Spring?
Follow me to see more articles like this.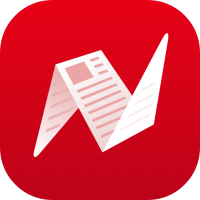 ...