Last year, the travel industry struggled big time. Moving forward still coping with the aftermath of 2020, it's unknown territory. But there may be some good things that happen to the travel industry in 2021.
1. The infamous vaccine.
(Photo from Unsplash by Hakan Nural)
With the COVID-19 vaccine starting to be distributed, hopefully this will bring more travel opportunities, and safer journeys. Most likely many countries will require vaccination before tourists can enter, so a win-win for travelers and locals to stay safe.
2. People may travel slower which is better for the environment and provides a deeper experience.
(Photo from Unsplash by Taylor Simpson)
Rather than taking short vacations, many people with remote jobs have relocated for an extended time to countries that will allow it. Travel in this form is much better for the environment without the constant flying and allows travelers to live like a local.  
3. The travel world will hopefully become a more equal opportunity industry especially for black people.
(Photo from Unsplash by Louis Hansel)
In 2020, The Black Travel Alliance was born and they challenged major travel industry companies who had statements supporting the Black Lives Matter movement to do more. 
They asked them to #pullupfortravel and publicly show their stats of employment, paid campaigns, press, and more to see just how many opportunities they really offered for black people.The numbers showed major gaps and many black travelers & creators spoke out on the inequality.
The travel industry has a long way to go to become an equal opportunity space. But with constant accountability, action, and support by travel companies, creators, and consumers, we can make a difference in 2021.
4. More appreciation of local places. 
(Photo from Unsplash by Clay Banks)
The time of road trips and being a tourist in your own city has not passed. In 2021, many Americans will continue to travel conservatively in their own area or throughout the country by car. 
Thankfully, there's a lot to see here in the U.S, so if this is the route you decide to take, you won't be missing out!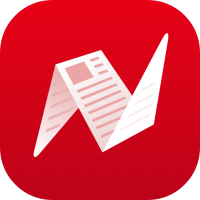 #nbholidaycheer #2021 #travel #