Some locations have such a bizarre landscape that they can seemingly transport you to another planet. Outlandish destinations like this can be found all over the world, but quite a few are here in the U.S..

When planning a USA roadtrip, add these eccentric locations to your itinerary:
1. Craters of the Moon in Idaho
This National Monument & Preserve got its name for a reason. Walking across its dry, molten landscape absolutely feels like walking on the moon!
The black rock was formed thousands of years ago from a volcanic eruption. Today you can walk through the molten remains, explore the lava tubes (caves in the ground) and even camp.
2. Valley of Fire in Nevada
Only 45 minutes outside of Las Vegas is a rocky desert I would imagine Mars to look like. Valley of Fire is a geological marvel that must be seen at least once. Just don't go in the dead of summer, you'll roast!
3. Alabama Hills in California
With over 100 movies filmed here, including Iron Man, Gladiator and a long list of westerns, it's no surprise this is a photographer's paradise. The Alabama Hills are magnificent in themselves and with the Sierra Mountains as the backdrop, this place is simply magical.
4. The Shiprock in New Mexico
Also featured in several films is the eery Shiprock in New Mexico. Because it is onthe sacred Navajo Nation, it is forbidden to climb or drive on the dirt roads nearby. But this magnificent structure can be seen from Indian Service Route 13 or from US Highway 491.
5. The Salt Flats in Utah
This shiny, white landscape stretches 30,000 acres and was formed in the last Ice Age. The reflecting and crusty ground will definitely have you questioning if you're still on earth. It's also the perfect place to get creative with pictures.
6. Yellowstone National Park in Wyoming
A basin of boiling hot water colored yellow and orange by bacteria that can kill you if you fall in has got to be something out of a Sci-Film, right? Nope, it's one of the many geysers in Yellowstone National Park.
In fact there's 500 geysers in Yellowstone, so it's not abnormal to see steam coming from the ground here.
7. Badlands National Park in South Dakota
An often overlooked state to explore, South Dakota actually has one of the coolest landscapes: the Badlands. Make sure to take in the view from Panorama Point to really experience the extraterrestrial feeling.
8. Death Valley
Extreme temperatures in combination with dry and painted landscapes got Death Valley on this list. During the summer it is dangerous to visit, but in the spring and fall, its the perfect time to explore this jovian landscape.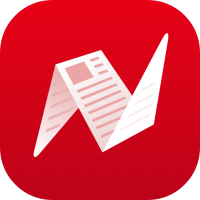 #travel #usaroadtrip #beautifuldestinations