If we can't travel the world for real, we might as well do it from our couches. Netflix has an array of shows about food, destinations, culture, and stories all to satisfy the wanderlust, international traveler.
Here is a list of 10 you must watch:
1. Street Food 
(Photo from IMDb.com)
This show is particularly amazing. Each episode follows gifted chefs from around the world and showcases their delicious plates, representative of their culture. 
I love this show not only because I am a lover of street food around the world, but also because it introduces the idea that incredible chefs are not just those who have opened Michelin star restaurants. They are also the gifted entrepreneurs in the food stalls who's customers just can't get enough.
Currently Street Food has a South America series and an Asia series, both amazing.
2. The World's Most Extraordinary Homes
(Photo from IMDb.com)
In this show the hosts, Caroline Quentin (an English actress) and Piers Taylor (an English architect) travel around the globe to discover incredible architecture. 
Not only are the houses they tour absolutely spectacular, but the landscapes the homes rest on will have you adding destinations to your bucket list.
3. Down to Earth with Zac Efron
(Photo from IMDb.com)
On a mission to find healthy and sustainable living solutions for the planet, Zac Efron and Darin Olien travel to 7 countries to learn how they are tackling sustainable living.
This show is interesting, informative, entertaining and perfect for a virtual world tour.
4. The Final Table
(Photo from Medium.com)
Similar in design to Iron Chef, this cooking competition is based on nationality. Each chef represents their own country and similarly, each episode has a country theme with national dish challenges.
Although I was frustrated with my favorite chefs being voted out (Ugh! Still mad.), overall The Final Table was entertaining and interesting to learn about food around the world.
5. Our Planet
(Photo from WWF)
If you haven't watched Our Planet yet, you MUST. Especially if you're a nature lover.
David Attenborough narrates these epic stories of our planet, and the visuals are unbelievable. 
After watching this show, it's impossible to not have a newfound appreciation for this incredible earth we call home.
6. Tales by Light
(Photo from Canon.Australia)
A compelling testament to visual storytelling, each episode of this show follows a photographer around the world and holds a spotlight to their purpose-driven mission.
Bangladesh, Australia, Indonesia, Brazil and Namibia are some of the backdrops of the images captured throughout the series.
7. Connected
(Photo from IMDb.com)
In this science & nature docu-series, Latif Nasser (a science report), travels around the world to learn about "the hidden science of everything."
This show has blown my mind more than a few times and is SO interesting! Those who love to learn while they travel will also love this show.
8. Restaurants on the Edge
(Photo from Karin Bohn's Youtube)
If you're into makeover tv shows and also love to travel, this is for you! Three design and food experts travel around the world to restaurants that are failing. Together they revive the restaurants and learn all about the local culture.
Restaurants on the Edge is both interesting and uplifting, perfect feel-good tv.
9. Dark Tourist
(Photo from IMDb.com)
This show is...strange. But interesting.
Dark Tourist follows a journalist's tour to places that wouldn't be on most people's bucket list, places with dark histories.
Still unsure how I feel about this show, it's an experience to watch and though it might make you uncomfortable it's at the very least intriguing. 
10. Breakfast, Lunch & Dinner
(Photo from IMDb.com)
Another show for the foodies! In this laidback series, David Chang travels to different countries to indulge in local food tours. To keep it interesting, on each trip he brings a celebrity to discover new foods. 
This show is carefree, funny, and will make your mouth water.
...
Which show will you watch first??
Follow me to see more travel related articles.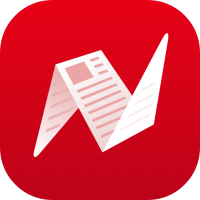 ...