If you've always wanted to travel the world but are unsure about solo travel, read these 7 reasons why you should travel alone and you'll be convinced.
1. You don't have to wait on anyone! If you're waiting for someone else to travel with you, there's a high chance you're not going to go for a while, if at all. And if you're someone like me who has a long list of bucket list locations, the math is simple. You won't be able to visit them all in your lifetime unless you start some adventures on your own.
"The [person] who goes alone can start today; but [the person] who travels with another must wait till that other is ready." - Henry David Thoreau
2. You can travel how YOU like to. Traveling alone means being on your own time, on your own budget, doing only what you like to do. You can see and do what you want, wake up when you want, change plans when you want, whatever! It's your world.
3. You are more mindful & intentional in each destination when traveling alone. 
4. You meet more people. When traveling alone, there's more of a reason to put yourself out there and as a result you meet wayyy more people.
"Traveling solo does not always mean you're alone. Most often, you meet marvelous people along the way and make connections that last a lifetime." - Jacqueline Boone
5. Traveling alone strengthens your relationship with yourself. I've learned to trust myself more, feel more confident, and so many other things (I could make a whole post on this alone!)
6. You gain a ton of skills traveling alone! Risk taking, adapting, problem solving, planning & coordination… the list goes on.
7. In my opinion, traveling alone is a much deeper travel experience than going with someone. It's full of opportunity, discovery, and everything is a new adventure.
Where will you solo travel to in 2021?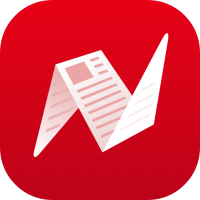 #travel #solotravel #traveltips