Be available.
First, you have to actually be able to talk to your adult child. That starts with being available.
When the adult child is male, maybe especially if you are female, that can be quite the challenge.
I've had only seen my twenty-six year old son once in the three months.This was before the vaccine, and we mostly isolated.
He worried about me, as I am in the age category that's most at risk. As a parent, I'm ready to risk anything to see my kid. Except, he isn't a kid anymore, and he wouldn't risk me.
We agreed to go hiking that Mother's Day. When he arrived he was too tired to hike. We compromised on getting take-out, and sitting on opposite couches, watching the first two episodes of the Michael Jordan documentary series.
My son was a very determined basketball player as a child, and was a starting player his four years of college. I took him every summer from age twelve to seventeen, to the Michael Jordan "Flight School" Basketball Camp. It's where he first learned teamwork, how important it is, and how to achieve it.
As we watched, he would pause the show to talk about our memories there, and our experiences with Michael Jordan.
Somehow, that parlayed into talking of other things. More important things. While this was a notable expansion of his sharing with me, it developed from years of being available to him.
He paused to share with me things he was thinking about and doing while working from home, and away from his previously hectic social life. He is charismatic and funny, and has an entourage wherever he goes. He has creates music and comedy videos. He's also been reflecting on which relationships are supportive and valuable, and which aren't.
I'm glad I made the cut.
We've always been close, but he shies away from telling me about his romantic relationships, and has traumatic memories of mine, a single parent for most of his life. So, this new openness was surprising and refreshing, and I took advantage of it as only parents can, but often don't. Which means I listened.
A previous girlfriend had told him I was the reason for all his relationship problems. She hadn't, and never did meet me, and he didn't explain at the time what she meant. You can believe I had to leave the room and deep breathe when he shared that little bit of information with me a couple of years earlier.
Another girlfriend was a long distance relationship. She went out of her way to do things for him, and to get close enough to me to let me know everything she was doing. At brunch, when he was away from the table, she said, "We had to go to the emergency room last week for a toothache." WHAT? How did I not know he went to the emergency room? That was bad enough, but when I told him what she said, he replied that she hadn't even been there. Apparently, she was using the "Royal We."
In spite of my very different feelings about each one, I could see parts of myself in each of them. We all choose partners who remind us in some ways of our parents because it feels familiar.
Even so, what he told me on Mother's Day took me by complete surprise, although in my capacity as a therapist, it shouldn't have. He said he had trouble forming a relationship because he expected women to take care of him the way I did. It turns out, that's what the first girlfriend meant when she told him I was the cause of his relationship problems.
I told him a romantic relationship can't be the same as a parent relationship. That parents, (not all parents, of course), will open up a vein to feed their children. They will lie down and let their child walk on them to get that child to safety. And that is how it should be. However, he wouldn't really feel that until or unless he becomes a parent. Your romantic partner is not your parent. They aren't supposed to be.
The second thing you have to do as a parent to help your adult child find a healthy relationship, is admit to your own faults and failings.
Yes, I know. Parents are supposed to be infallible and the last word on everything. Or that's what many of our parents taught us.
More than just admitting to our romantic relationship errors, we also need to admit our failures as parents to our children. It makes us authentic, and gains their trust. Plus, it keeps them from feeling crazy for knowing where we went wrong, but hearing us deny it.
Authenticity, self-examination, and seeking forgiveness are excellent tools in romantic relationships, too. Parents should teach that by personal example.
I apologized for the mistakes I'd made in relationships as he was growing up, including the one with his father.
We talked about the reasons I hadn't married someone else. One was that most men I dated wanted to take over the raising of my son, or wanted in some way to displace him. I chose him over them. It was the best way I could protect him at the time. .
Next conversation, I hope to talk with him more about what forms healthy partnerships. When I was seeing couples as a therapist, I witnessed all the unhealthy ways couples come together. And, of course, there are the lessons from my own past relationships to share if he's interested.
Here's something you can share with your adult children about romantic relationships.
Romantic relationships should be partnerships. They're comprised of two or more people agreeing to mutually support one another, in every way. Financially, emotionally, spiritually, physically and psychologically.
Romantic partners form a team. They look at every obstacle as something to be overcome together. Every problem is one to solve together, as a team. They each take care of the other in healthy ways.
In therapy, I tell couples that they started the relationship as a team, with mutual and individual goals they each support. But somewhere in the middle of the game, they stopped running toward the same goals, and turned and tackled each other. They formed opposing teams, and the goals were forgotten.
If there's one thing my son understands well, it's how a team works together.
I have hopes for him forming a healthy relationship someday, and I hope giving me some grandchildren. Maybe not enough to form our own basketball team. One or two will do. I promise to be a better grandmother than I was a mother. And, not coincidentally, an excellent mother-in-law. I'll try not to coach from the sidelines. As long as his team is winning.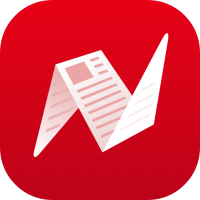 This is original content from NewsBreak's Creator Program. Join today to publish and share your own content.