Most of us grew up watching romantic comedies. In every one, boy meets girl, there are misunderstandings and obstacles, boy loses girl, girl comes to her senses or boy clears up the misunderstanding, a grand gesture is made, and boy gets girl. Over and over and over.
Today, while most romantic comedies still end with a happily ever after, some movies and shows about romance are more realistic. Sometimes the protagonists don't end up together. But, somewhere along the way, they experience some type of love.
How do they know it's true love? How do we know? Is it the grand gesture? I've always wanted one. But would that guarantee true love?
As a therapist, I wish I knew all the answers. I do have some observations from my own relationships, and doing couples' counseling for over twenty years.
First, chemistry does not herald true love. We wish it did because it's so mesmerizing and impossible to deny. Do you feel explosive chemistry, fireworks and thunderbolts? What stronger sign is there? If only it were true.
Many of us have had the most intense chemistry with people we had no business being with. Everything else said, "run away," but the chemistry made that nearly impossible.
Then there's compatibility. In the early stages, we often mistake common interests as compatibility.
We often exaggerate our compatibility during the getting acquainted stage.We might swear we like classic rock when our actual music preference is hip-hop. Why do we do it? Maybe it's wishful thinking. Maybe we will learn to like their music. Or if I say I like your music, I can get you to like mine. We say we like long walks, but neglect to say not in temperatures above 75 or below 65. We pretend to enjoy movies with explosions when we prefer small, artful dramas.
Faking compatibility in the hopes of swaying a partner to our likes and dislikes is a mistake. The idea that we can change someone is the death knell of true love.
Do we actually love someone if most of our thoughts about them are how to change them? You can't change grown folks. And you for sure can't control them. You shouldn't even want to try. The need to control and change another is a sure sign it isn't true love. It's a sign we aren't even ready for true love.
Why do we try to change and control people? Attachment and abandonment issues are the main reason. We couldn't change the way our caretakers treated us when we were helpless children, so we are subconsciously driven to change people we choose as partners. As adults, we try to turn our love partners into idealized caretakers. Harville Hendricks and his wife Helen address this subconscious behavior in their book, "Getting the Love You Want." They also outline and provide exercises to take the relationship beyond these primal needs.
So, if it isn't the narratives of romantic comedies or chemistry, or turning yourself inside out for the other that indicates true love, what is it? According to the Hendricks' book, it's the desire and commitment to help your partner heal, while they also commit to your healing.
Not trying to change a partner doesn't mean we can't request and agree to certain changes. Accommodating someone else's needs and desires is a factor in true love. If needed, couples therapy can help.
However, even with couple's therapy, we can only change things about ourselves. Attempting to change someone else's essential nature is a fool's errand.
There is one predictor of compatibility. Communication is the answer. In a study at the University of Texas in Austin, published in Psychological Science, James Pennebaker and Molly Ireland found that 80% of couples whose writing styles matched were still together after three months.
How do you know if it's true love? You communicate. If your communication styles match, all the better. If they don't, work on understanding each other and each other's needs. Not just casual wants, although providing those helps love grow, too, but real needs. Healing from childhood and past relationship needs.
You know it's true love when you want what is best for your partner. Even on days you can't stand to be around them, and especially on those days.
You know it's true love when you let your partner help you when you need help. Being vulnerable, whether you're comfortable with it or not, is a direct road to true love if you can trust each other. If you're not comfortable with vulnerability, check your own fears, and your trust in and the trustworthiness of your partner. Vulnerability is part of true love.
You know it's true love when you are willing to help your partner when they need it. Even if everybody is tired, and especially when everybody is tired, and help is really needed.
You know it's true love when you are as happy for their successes as you are for your own. When you see them as a grown adult you can't change or infantilize, but instead, as someone who can stand toe-to-toe with you as respectfully and helpfully as they stand side-by-side with you.
And if there's chemistry too, along with the caring, selflessness, good wishes, positive intent, and deep communication? Well, it doesn't get any better than that.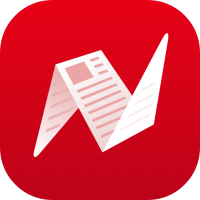 This is original content from NewsBreak's Creator Program. Join today to publish and share your own content.