For a liberal Texan, Austin, TX is the only plausible place to call home. Residents of Austin consistently vote liberal. Moreover, we actually do "live and let live," as some Texans like to claim but don't actually practice.
Our mascot for many years was Lesley, a homeless man who wandered 6th Street wearing odd outfits when he bothered to wear much at all. And, guess what? Nobody minded. In fact, the people of Austin were quite proud of Lesley before he passed.
I came here from Fort Worth, Texas, another very cool city, to follow my son when he went to college. I remembered Austin from many years of visiting from my childhood on, and always wanted to live here.
I love it here not only for the predominantly liberal views of most of the residents. I live here because, just like Lesley, Austin and I are both a little weird.
Even though the "Keep Austin Weird" slogan was originally a marketing slogan, it was born because Austin has always been "crunchy," out there, and easy going. Now, with all the traffic and people moving here and filling it to capacity and beyond, it's not so easy going. The rest, however, are still good ways to describe Austin.
When I first started visiting Austin, Schlotzsky's was a hole in the wall restaurant with one location on South Congress. Yes, I'm that old, although the fifty year old restaurant had been around a few years before my first visit. Now they have franchises everywhere, although every franchise still bakes all the bread for sandwiches on site. The Original, which was all they offered in the original restaurant, is most similar to a muffaletta, with ham, salami, 3 cheeses, olives, lettuce, onion, tomato, mustard, a signature sauce, and a porous sourdough bun. I don't remember all the extras on the original Original, but the olive tapenade is still my favorite flavor.
Antone's and Continental Club were must visit places in my younger days. They still are, except now they are more mainstream, and surrounded by businesses and high rises. In their early days you had to traverse less than safe areas to arrive at what felt like the edges of Austin to go hear Blues at the Continental Club.
Antone's was equally funky and often surrounded by motorcycles. It began on 6th Street when there was little else there. As the website describes the history,
The blues was inside Clifford Antone, and it had to come out. What he did when it was out was open the best nightclub in America, one that would showcase legends like Muddy Waters, B.B. King, Jimmy Reed and dozens more. It would also give to Austin an alternative to the redneck rock renegades' music that was taking over the city.
Not that Austin didn't continue to love "redneck rock renegade" music. Willie Nelson, while not originally from Austin, played here and made it his home. His Outlaw music was and is perfect for the weirdness that is Austin.
While I never got to go to Armadillo Headquarters, I appreciate what it and Willie gave to Austin. As it's described on Wikipedia, Armadillo Headquarters, or as it was called The 'Dillo,
flourished from 1970 to 1980. The structure that housed it, an old National Guard Armory, was demolished in 1981 and replaced by a 13-story office building.
In case you don't think Willie Nelson and the other Outlaws are weird enough, Frank Zappa also played the Armadillo in its heyday. I wish I'd heard him and Willie then.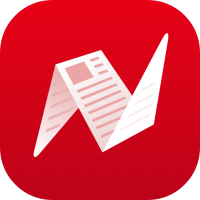 This is original content from NewsBreak's Creator Program. Join today to publish and share your own content.