I'll admit I'm a foodie. The pandemic has been hard on us foodies. We've had to learn to cook. Or at we've hoped our favorite fine dining restaurants had take-out or delivery. The problem is, there's no substitute for the experience of fine dining in a nice restaurant with attentive service. For me, it's always been a stress relieving activity.
While I do try to recreate the experience at home, with candles, soft music, nice dinnerware and sometimes even cloth napkins, it's still me serving and cleaning up. Nevertheless, the restaurants listed below do offer take-out and delivery. They're also open now for indoor dining.
Capital Grill is the epitome of great service. On a recent visit to the downtown Austin location for my birthday, the assistant manager checked on us, scraped the crumbs from the table and bussed our dishes herself. The soft lighting, leather banquette seating, white tablecloths, and beautiful presentation rounded out the fine dining experience. Our ribeye was perfect, crusted with ground porcini mushrooms, the French fries were indescribably good, crisp on the outside and soft in the middle, and the dessert, complimentary for my birthday, was a creamy chocolate espresso torte. I'll definitely go back.
Juliette on Barton Spring is another favorite. They strive for, and achieve, an elegant yet homey feel. As their website states it,
Recalling their time spent in Italy, owners and long-time Austin residents Daniel and Donna Wilkins saw an opportunity in the local restaurant scene to develop an independent, neighborhood staple that would give guests an old-world Italian-American experience similar to New York's Little Italy.
I've been to New York's Little Italy, and I've been to Juliette's, and I say they achieved their goal. Except Juliette's also offers a patio surrounding by Austin's old growth trees. They offer live jazz and sometimes DJ music on the patio. If you want a place that offers Carbonara for brunch, and a power lunch of an antipasto plus an entree, this is your place. Happy hour and dinner are equally satisfying.
Trulucks is on my bucket list. Snow crab is one of my special cravings, and at Trulucks they only serve them fresh. Which means they will only offer snow crab during season, October through May. And they are particular about the quality, so at times it's difficult to get snow crab there. Other dishes come from whatever body of water provides the best, such as South African lobster. Their website describes the Truluck mission.
Founded in 1992 and fiercely independent since.  We've dedicated ourselves to creating special occasions and enduring memories. To do so, we bring our core values to the table every day: Culinary Excellence, Sustainable Seafood, Southern Hospitality, Company Culture, and Philanthropy are what make Truluck's, Truluck's.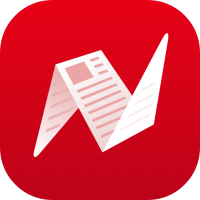 This is original content from NewsBreak's Creator Program. Join today to publish and share your own content.