Texas isn't just barbecue, although we'll tell you we have the best in the world. Sorry, Memphis, TN. However, Austin, Texas is way more than barbecue.
On the other hand, there are few better places for barbecue than Austin. Franklin BBQ is world famous, and has received awards for best barbecue from the James Beard Foundation, Bon Appetite, and Texas Monthly, to name just a few. Since I'm not a morning person, I'll never make it to Franklin BBQ when the line begins at 8:00 a.m. and they start serving at 11:00 until it's gone.
Fortunately, Franklin BBQ and Uchi owners joined together to create Loro, which they call an Asian Smokehouse. It's one of my favorite hang-outs for their happy hour burger with Franklin brisket jam, which they stop selling at 5:00 p.m., or whenever they run out. On Sunday and Monday starting at 4:00 p.m., you can get ribs that melt in your mouth.
Then there's the Asian fusion Loro offers, with their own sauces on karage chicken and crispy potatoes. You can get any of the smoked meats or salmon in coconut rice bowls.
Uchi and Uchiko are award winning Japanese restaurants owned by Tyler Cole, co-owner of Loro. They are world-renowned, award winning restaurants. Uchi opened in 2003, and is housed in a renovated cottage on S. Lamar. Uchiko is in North Austin. While pricey, they both offer happy hours from 4:00 to 6:30, which is a great way to sample and decide what to order when you come back another time for dinner.
Suerte, which means luck in Spanish, is an upscale restaurant headed by Chef Fermin Nunez, a native of Torreon, Mexico. He and Suerte have received many accolades, as their website reports.
Chef Fermin has established himself as an industry leader both locally and nationally. Recently named among Food & Wine's Best Chefs, Núñez was also named Eater Austin Chef of the Year in 2018 and has been featured on Food Network, Netflix's The Taco Chronicles, The Wall Street Journal, New York Times, and Texas Monthly.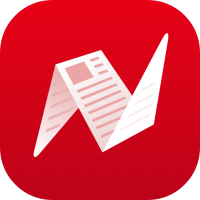 This is original content from NewsBreak's Creator Program. Join today to publish and share your own content.