The answer to who can win against Greg Abbott, Matthew McConaughey or Beto O'Rourke, might just depend on if McConaughey declares as Independent, Democrat or Republican. While we have little public data on what McConaughey's platform would be, and much public data on O'Rourke's likely platform, there are some areas the two are similar.
McConaughey calls himself a centrist. That means he could run as either a moderate, or in his words, centrist Democrat or Republican. Since he has strong opinions about the current divisions between the parties, it also can't be ruled out that he would run as an independent.
McConaughey has spoken about being "aggressively centrist." During an interview with Russell Brand he said,
"Let's get aggressively centric. I dare you. It's not a recession. It's an aggressive move. I think that's what we're missing most as a people, a mutual understanding of each other, a respect for ourselves, respect for each other."
O'Rourke was moderate during his terms in the House of Representatives. He has the experience McConaughey does not have in the give and take often necessary, and once common, within legislative bodies. Even while O'Rourke has swung farther left during his senate and presidential campaigns, he maintains the experience to negotiate to achieve results.
One controversial topic in particular seems to show the different approaches to similar beliefs taken by O'Rourke and McConaughey. When it comes to gun control, they aren't far apart, while both are worlds apart from Abbott.
The Texas Tribune reports that "McConaughey has spoken out against gun violence — and advocated for new laws to combat it — but otherwise does not often wade into policy debates."
What he does do is speak directly to the people and to the gun owners themselves.
"One, let's ban the assault weapons for civilians. This is a no-brainer," he declared. "And to my friends out there, that are responsible owners of these assault weapons that they use for recreation, please let's take one for the team and set it down."
He spoke these words before the recent Texas Legislature passed the most lenient gun laws in the country. Guns in Texas, even assault rifles, no longer even have to be registered. Abbott backs that law. However, the majority of Texans do not want people to be able to carry guns without permits and licenses.
Beto O'Rourke takes an even stronger stance on behalf of the majority of Texans who favor gun control.
During the 2020 presidential debates he said about assault weapons in the hands of civilians, "...Yes, we're going to take your AR-15, your AK-47. We're not going to allow it to be used against our fellow Americans anymore."
In other aspects of government, McConaughey argues for meeting in the middle.
"The far left doesn't seem to want to ever be able to admit the evil that mankind can possess, and the far right doesn't want to think past tomorrow. I want to propose meeting in the middle as a dare. I dare you to meet in the middle, instead of like, 'Oh, that's a place of great compromise.' "
O'Rourke has what appears to be a more realistic approach to politics in Texas.
"I don't know that we're a red state. I don't know that we're a conservative state. I don't know that we're a state that is focused on transgender girls' sports, or telling people what to do with their bodies," O'Rourke told the Guardian in an exclusive interview.
"I think it is a minority really of the people and the voters in this state. It's just the majority aren't reflected because they aren't voting."
O'Rourke has spent many months personally visiting towns and cities in Texas registering people to vote, and impressing upon them the dangers of the recent voter suppression laws passed by the legislature in Austin.
As to who is most likely to win against Abbott, it's still anybody's guess. McConaughey leads Abbott in the latest UT/Texas Tribune polls. O'Rourke is slightly behind Abbott, but catching up.
Since a majority of Texans, at 52%, now think Texas is headed in the wrong direction as led by Abbott and the latest legislative session, what would be just as interesting is how O'Rourke and McConaughey stack up against each other, if McConaughey runs as an Independent.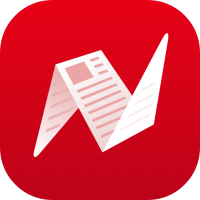 This is original content from NewsBreak's Creator Program. Join today to publish and share your own content.