I moved to Austin, TX eight years ago, but I'm a native Texan (yes, we fabled creatures do exist) and have visited here my entire life. Still, Austin is so full of interesting places and experiences that I continue to keep and add to a bucket list of things to do in Austin.
The first is Deep Eddy Cabaret, and I have no excuse not to have gone already as it's been here since before I was born. It was established in 1951, and has always been run by family. Here's the history from their website.
"Deep Eddy Cabaret was founded in 1951 by Raymond and Mickey Hickman. It was originally called Deep Eddy Cafe but was later changed when Raymond exclaimed, "We don't sell any food!" Mickey changed the name to "Cabaret" longing for a charming and entertaining bar where the patrons know each other and the bartenders. When Raymond died suddenly in 1963, Mickey took over the bar full-time. She continued to operate the Eddy until 1996 when her son Butch and his wife Patti took over. The bar is named after a deep swimming hole that used to exist on the Colorado River just behind the bar."
While the natural swimming hole may not be there anymore, it's been replaced by Deep Eddy Pool, owned and run by the city of Austin. I have been in it's icy waters, fed by a cold spring, many times. Next time I go, I'll drop by the Deep Eddy Cabaret to warm up with a cold beverage.
Valentinas Tex-Mex Barbecue keeps coming up in responses to my postings about restaurants, and in my feeds. It's a food truck, but a big one, and on Thursdays I'm told they make the best brisket burger in Austin. They're closed Monday and Tuesday, and open the rest of the week from 7:30 to 6:00 p.m., or whenever the food runs out. They're located at 1500 Menchaca Road
Austin, Texas 78748. Like Deep Eddy Cabaret, Valentina's is family owned and operated, and based on family recipes. The food truck was started and is run by Miguel Vidal, and this is the description on their website.

"The Vidal family strongly encourages passion and love for family and friends. It has been a long-standing family tradition to BBQ at get togethers and holidays, where every family member plays a role in creating the menu and preparing the made from scratch foods. Fresh hand-rolled flour tortillas, spicy salsa, avocado, cilantro, and lime are a family favorite when it comes to accompanying the BBQ."




I want to stay at the Austin Motel. It's been on S. Congress since 1938, so again, before my time. It's still going strong, and one look at its iconic signage gives you a hint of why.The rooms are decorated in bright yellow or orange, with wallpaper covered in flowers and lips. It's weird like Austin, fun and classy at the same time, and close to all the action on S. Congress. The Austin Motel is short walking distance to the Continental Club, Jo's Coffee, and Joanne's Fine Foods. They offer body positive aerobic pool classes, $25 bar credits for stays of four nights, and lower priced rooms on weekdays. Since I use photos of their sign often in my writing, maybe they'll give me a discount.
I've passed Elizabeth Street Cafe, located at 1501 S. First Street, for years as I drive home from my jaunts to S. Congress. S. 1st Street parallels S. Congress, and still has much of the Austin charm that's disappearing as Austin gentrifies. The bright little restaurant sports a large, sunlit patio. They serve Vietnamese Bań Mì on fresh baguettes, Phó with over a dozen toppings, and freshly baked French pastries. I promise to stop next time I pass by, and will let you know.

I've yet to visit Mayfield Park and the peacocks and peahens that roam freely there. People mainly go to see the peacocks, but there's more. Mayfield Park has six ponds a pigeon coterie, the Bell Trail and the Bell Trail Arch. There's also a rose garden and several volunteer gardens. Mayfield volunteers are the reason you see Peacocks Welcome Here signs in yards all over Austin.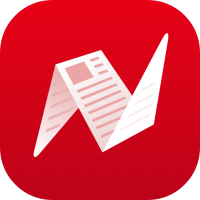 This is original content from NewsBreak's Creator Program. Join today to publish and share your own content.