I am something of a hamburger aficionado. For instance, I wonder why would anyone get hamburgers at a drive-through in Austin, TX when there are so many other excellent hamburger options? I prefer them hand-made, not pre-frozen, with just enough juiciness. I also like to sit down and be able to dine where I can get an adult beverage of choice and be served, as in by a waitperson, when possible.
Hopdoddy is my main go-to for the best hamburgers and the best margaritas.Tripadvisor ranks them number one as well. Hopdoddy was born in Austtin, TX, and now has franchises throughout the city, state and in a few cities in other states. My favorite is at 1400 S. Congress. They make their patties by hand, and make and bake the buns. They have the best truffle fries, also hand made. The burgers come out pink in the middle, unless you specify otherwise, which I do. It was also one of the first places to offer the Impossible burger, a plant based burger that tastes like and resembles meat. Since I'm single, I particularly like that they have bar seating.
JewBoy Burgers is Austin dining at its weirdest. Owner Mo Pittle was born in Cleveland and grew up in El Paso, TX. Oh yes, and he's Jewish. Since South Texas is known for cuisine from the border of Mexico and the U.S., Mo decided to mingle burgers, burritos, Tex-Mex style accompaniments, and a variety of latkes for a truly unique menu. I, for one, vote for hamburgers accompanied by fried potato latkes. Located at 5111 Airport Boulevard, JewBoy Burgers has copious outdoor seating with a large covered patio and seating on the deck, as well as inside.
Loro at 2115 S. Lamar serves one of the best burgers on the planet. Only in Austin, TX, and only from 2:00 p.m. to 5:00 p.m. or until they run out. However, it's still worth the mad dash there, or taking the afternoon off, or even driving or flying in. After all, Loro is the offspring of a partnership between the iconic award winning Franklins Barbeque and award winning Uchi. People stand in line for barbeque from Franklins starting at 8:00 in the morning. Uchi requires reservations even for happy hour. I hesitate to write about Loro lest it become as popular and I can't get my seat there. The Asian fusion restaurant, billed as an Asian Smokehouse Bar, may be Austin's best kept secret. The burger is small, but the meat is exceptional. It comes with a brisket jam made with shavings of Franklins Barbeque brisket. Luminaries such as Jimmy Kimmel, Gordon Ramsey, and Barack Obama have cut in line at Franklins Barbeque for the brisket. President Obama was the first person Aaron Franklin allowed to cut the line, and in gratitude, Obama paid for the people behind him in line. Tyson Cole's restaurants, Uchi and Uchiko provide the Asian part of Asian fusion. Cole is one of the few American sushi masters, and has won numerous awards, including the 2011 James Beard Award for "Best Chef: Southwest." On Sundays and Mondays, when they stop serving the hamburgers, they serve ribs.
Dirty Martin's Kum Bak, or simply Dirty's, at 2808 Guadalupe St., has been a go-to place for hamburgers in Austin since 1926. The hamburgers haven't changed a bit since then, except they've gone up in price from the original 25 cents a burger, which you ate in a small room at a few tables or at the 8 seater bar. Now Dirty's, as the regulars call it, meanders a bit as a large patio, now covered, is joined to the tiny entrance by a narrow hallway. While the hamburgers are as original as they come, ingredients are fresh, which means fries and onion rings are made from the original potato and onion right on the spot. The back room also has a full service bar.
Pick your style of hamburger, pick your place, and enjoy the hamburger wars in Austin, TX.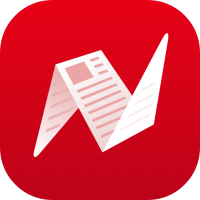 This is original content from NewsBreak's Creator Program. Join today to publish and share your own content.