Austin, Texas is home to many celebrities, including Matthew McConaughey, a native Texan and a graduate of the University of Texas in Austin. Other celebrities who don't live here visit or are temporary residents as they film a show or movie in Austin. People in Austin are accustomed to running into Timothy Hutton, Jimmy Kimmel, Anthony Anderson, Adrianne Palicki, and Cobie Smulders on S. Congress or downtown Austin. We don't make a scene, we just say hello. They feel at home in Austin. Do you want to feel at home if you move here? This what not to do.
Don't make the mistake of thinking Austin and its residents are the same as Los Angeles and Manhattan, or you will have a very difficult time adjusting. Austin may be becoming a big city, after decades of being the hippie-like hang out for recent grads and Texas liberals, but we still have Texas qualities.
Which is also confusing to some transplants. Don't think you're moving to the prosaic, back country of Texas with conservative values. Austin, with the exception of the Texas Legislature, which meets here in the State Capital, is liberal.
On the other hand, If you move to Austin, or other large cities in Texas, expecting the big city attitudes and culture you left, you likely won't find them here. Texans are friendly. We are so friendly we might even be considered nosy. We want to know all about you, and we'll tell you all about us. At least as much as we want you to know. However, don't mistake friendliness for acquiescence.
Texans of all stripes will be the first to tell you we are our own breed. And that breed is proud and culturally diverse. Texas and Austin are a mishmash of proud people from several cultures born and raised here for generations. We can be the stereotype of the braggadocio Texan.
In spite of the conservative nature of the state of Texas, we are fairly "live and let live" throughout the state. Especially if you don't bother us. We are also fiercely independent, while at the same time willing to jump right in and help each other when needed.
Who's on Location. Former Chief Operating Officer Victoria Armstrong of New Zealand says about Texas, "...adjusting to Texan culture can be tricky. Their brand of Southern Hospitality and Texas-sized state pride may seem unfamiliar or overwhelming at first."
Austin, TX and its diverse cultures have traditions. We are proud of those traditions. They include "Keeping Austin Weird," in any number of ways. These can involve things like a low-rider car show that has been meeting for generations close to your new high-rise.
Edward Castillo, a car club member said when interviewed, that he's been attending the East Austin car club meetings for years. "It's a place I've always known to be a comfort place where I know every Sunday I can come here and be around my people," he told CBS Austin.
The car club was there first. It isn't their responsibility that you moved here without checking out the culture or the surroundings. Not doing due diligence is no excuse for attempting to disrupt or end a generational tradition. Trying neighborliness first and not calling the police would have been the best way to handle the situation.
Rainey Street is home to some of these new high-rise residential buildings. Rainey Street is also the culmination of a dream started by the Mexican American residents who first lived there. As they were being bought out at the height of gentrification, a group formed to impress upon the city the need to keep the old homes and restore them rather than tear them all down. The jewel of the neighborhood is the Mexican American Cultural Center. The homes began being used as restaurants and bars, and the college kids and those not long out of college started filling those spaces every evening and on weekends.
If you moved to Rainey Street into a high-rise from New York without visiting the city and the area often, as some recent residents did, you do not get to complain about the noise. That's equivalent to moving to Bourbon Street in New Orleans and complaining about the noise and the foot traffic. The same goes for people in residences in downtown Austin on 6th St. The revelry and the weirdness was there before you.
One Texas transplant who has lived in other areas asked me to write about what to expect when you move to Austin, TX.
"Just a suggestion for a topic: What it means to be Texan, eg. smiling, being friendly, neighborly, helping others and asking for help too. There are so many new people from other states moving here that they need to know what is "expected" from them. I have lived in many states and lived in New Jersey and New York for over 10 years without ever meeting the neighbors. Texas is a lovely and totally different "animal." --Kathleen Bondurant, Ph.D
Austinites are, indeed, friendly and neighborly. That's also why, when you move here, we prefer you not complain about the cultural traditions we have. We were neighbors before you arrived. If you respect our cultures and traditions, and don't try to destroy them, we will be friendly and neighborly to you.
There are more examples, but the takeaways are, don't judge traditions and culture, live and let live in a state and city that values personal freedom and expression, try to fit in instead of trying to mold Austin residents to fit your former way of life, and try neighborliness first.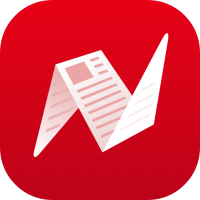 This is original content from NewsBreak's Creator Program. Join today to publish and share your own content.