Brunch is a big deal here in Austin, Texas, as it is in most large cities. There are also different age groups who prefer different brunches and breakfast places and styles.
My son, who just turned 28, and his crowd tend to partake at the trendier places. My group of friends are more traditional. However, there are some places we all like.
Snooze Eatery is one of those. Since 2006, Snooze has been an original. Their website tells why and how.
Snooze started with two brothers, Jon and Adam, who believed that the only thing better than a full plate was a clear conscience. That's why with every meal we serve, we're dedicated to bettering both the communities we live in and the planet we live on. We donate 1% of our sales back to our communities while composting and recycling nearly 90% of our waste. Plus, our ingredients are responsibly sourced from partners who share our passion for a better tomorrow — so you can start your day knowing you're responsible for making the world a bit brighter.
They have the largest sized pancakes, and the most diverse types I've seen. My favorite is the French Toast Pancake, which isn't always on the menu, but when my favorite server, Drue, is there, he has them make one for me. They have small outdoor patios, perfect mimosas, and crispy bacon. What's not to love?
Magnolia Cafe has been around since 1979. When the one on S. Congress opened in 1988, legend tells us the servers kept working later and later, until finally the owner or one of the managers lost the key. Since then, both Magnolia Cafe's stay open 24 hours. Earlier in the day you'll see families, couples, and professionals on their way to work. Late night finds the partiers and the musicians topping off their evening with "breakfast" after the bars close at 2:00 a.m. Magnolia serves breakfast anytime, along with a savory selection of burgers, salads, and Tex-Mex. Their hollandaise house specials of three types of eggs Benedict are served for Saturday and Sunday brunch only. For one with a Texas flair, try the Ernesto Benedict: Two eggs poached medium, served over slow-roasted shredded beef and an english muffin, topped with jalapeño bacon hollandaise sauce.
Banger's Sausage and Beer House is the one I missed the most when places in Austin, TX were closed down. It's large dining room and even larger patio require an address of three "houses," 79, 81 & 81½ Rainey Street. Rainey Street is lined with restaurants and bars that took over and renovated without destroying the original 1940s houses. It's a quaint looking area that rocks hard at night. Banger's, on the other hand, rules the mornings and days. They have plenty of sausage themed breakfasts for their Saturday and Sunday brunches. If you sit on the patio on long benches, a la traditional German beer halls, you'll hear a multi-instrument brass band. Maybe not the best for hangovers, so mornings see an older crowd or more families. Since "brunch" can be an all day event, though, the party crowd does eventually show up.
Easy Tiger has three locations, and I've been to two. They serve Breakfast, lunch and dinner, but their baked goods make them the perfect brunch destination. The bio on their website of the head baker gives an idea of the quality.
"David Norman has spent over 30 flour-dusted years at some of the country's best bakeries from Seattle to NYC, launching our renowned Bake Shop program in 2012. Norman was recently nominated for a James Beard Foundation Award in the 'Outstanding Baker' category."
the Food Network named it one of America's Best Bread Bakeries.
Easy Tiger on South Lamar took over the Red's Back Porch location, and overlooks Austin's green belt and parts of Lady Bird Lake. It's a beautiful place to greet the morning.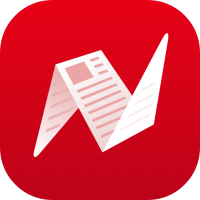 This is original content from NewsBreak's Creator Program. Join today to publish and share your own content.