Austin, Texas is known for many things, not the least of which is recreational opportunities. Even in a city that hits over 100 degrees in the summer on a regular basis, outdoor activities are a constant.
Austin is currently at Stage 5 in pandemic status, so there are some modifications in the operation of all entertainment options, including outdoor activities. However, unlike last year, plenty of these activities are open. Below is a list of what is open within Austin's Park and Recreation Department, as listed on their website.
Barton Creek Spillway (aka "Barking Springs")
Basketball Courts
Boat Launches
Boat Docks
Boating Concessions
Campsites at Emma Long Metropolitan Park
Clay Shooting Concessions
Disc Golf Courses
Event Buildings (stand alone sites) (reserve online with limits)
Filming Permits (at sites without closures or operating limits)
Food Concessions
Girl Scout Cabin (outdoor space at 25% capacity and modified operations-  no events any size) 
Golf Courses increase starting intervals to 12 minutes between groups 

All tournaments remain cancelled 
Remove all picnic tables in pavilion areas 
Eliminate indoor seating in food and beverage concession areas 
Encourage on-line payments 
Restrict pro shop access to payment only and limited to 3 people inside with social distancing at any given time 
Increase spacing on the driving range to 8 ft. 
All water jugs removed 
Continue with sanitization process for golf carts (before and after use) with Single Cart or walking only 

Mayfield Park (outdoor areas only)
Museum and Cultural Facilities (limited access, visit Webpage for more details)
Neighborhood Tennis Courts (and outdoor Pickleball Courts)
Outdoor Exercise Equipment
Outdoor Restrooms 
Parks Greenspace 
Picnic Sites & Pavilion Permits (reserve online with limits)
Playgrounds
Pools:  

Bartholomew
Barton Springs
Big Stacy
Civitan
Deep Eddy Pool
Dottie Jordan 
Garrison
Govalle
Mable Davis 
Shipe
Springwoods
Walnut Creek Pools
West Austin 

Preserves
Senior Centers (open for limited COVID-19 safe programs.  Pre-registration is required)
Skate Parks
Special Event Sites (with limits and approved health safety plans)
Splash Pads: 

Bailey
Bartholomew 
Chestnut 
Eastwoods
Liz Carpenter 
Lott
Metz
Pease
Ricky Guerrero
Rosewood 
Lott

Sunshine Camp (outdoor space at 25% capacity and modified operations-no events any size) 
Tennis Centers at reduced capacity and modified operations (payment on line, limited bathroom access, increased time between court bookings  – no events any size) 
Trails
Umlauf Sculpture Garden (outdoor space only at 25% capacity and established modified operations -no events any size)
Volleyball Courts
Water Fountains
Zilker Botanical Garden
*Each facility will operate under reduced capacity and COVID-19 Modified Operating Procedures specific to each facility, such as social distancing, cleaning protocols, and other requirements of the non-profit operators.
With hiking trails, pools, splash pads, skate parks and volleyball, tennis and basketball courts, along with public golf courses open, there are plenty of ways for the people of Austin and tourists to enjoy outdoor exercise.
The Umlauf Sculpture Garden and the Zilker Botanical Garden provide art, beauty and communion with nature. Museums with social distancing provide education and edification. Parks and playgrounds keep children occupied after school and on weekends, or for recess during home schooling.
People living in or visiting Austin can take these opportunities, as September arrives with potentially cooler temperatures, to enjoy all the Hill Country natural beauty Austin, TX has to offer. Visit the Austin Parks and Recreation Department website for more details.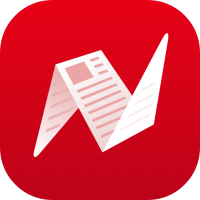 This is original content from NewsBreak's Creator Program. Join today to publish and share your own content.