Photo of Blues singer and an armadillo in C-Boys.
Photo by Blake Burwell
While it is true that other bars in Austin, and even in other cities, sport chicken bingo, there's only one on S. Congress Street in Austin, TX where the chicken bingo can be the main draw on Sundays, along with the country music that's only played on that day. The rest of the time it's soul and R&B at C-Boys Heart and Soul.
What is chicken bingo at C-Boys Heart and Soul lounge? It's a game where you put down a $2 bet and get a number. If the chicken on the bingo board relieves itself on that number, you win a prize. Bizarre and weird, but strangly addictive. At least for those who are regulars.
There's more, though to C-Boys than poultry. Their website describes the funky, weird, dive bar thusly:
"C-Boy's Heart & Soul is a neighborhood juke-joint featuring classic soul and R&B music onstage, a spacious outside patio and the cozy upstairs "Jade Room" lounge styled after 50s era Japanese GI bars."
In other words, C-Boys has something for anybody who loves soul music and bygone eras, and games featuring chickens.
Christmas decorations and Elvis at Lala's.
Photo from Lala's Little Nugget website
Lala's Little Nugget is another "weird as all get out" bar in Austin. The background story is that the original owner put up Christmas decorations in 1972, and never took them down. He thought it lightened and livened up the original dive bar decor. The current owner agrees. If you're in need of some Christmas cheer in the sweltering Texas heat in August, go to Lala's Little Nugget. The jukebox is packed with Christmas classics. The decorations include lights, a tree, elves, candy canes, pictures of Santa and more. Lala's Little Nugget is located at 2207 Justin Ln, Austin, TX 78757. It's open Monday – Friday from 4 pm to 2 am, and Saturday – Sunday from 11 am to 2 am. Their happy hour is called Jolly Hour, naturally, and is from 4-7 p.m. Monday through Thursday. Get rid of your bah humbug any day of the year.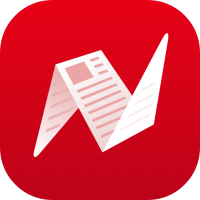 This is original content from NewsBreak's Creator Program. Join today to publish and share your own content.