The Museum of the Weird and the eclectic antique store Uncommon Objects could only exist in Austin, Texas. You won't see anything like them anywhere else, so visit while you can.
The Museum of the Weird began as a small exhibit in the back of the Lucky Lizard gift shop. The owners, Steve and Veronica Busti, soon realized that the weird stuff they'd collected was getting the most attention from customers, so they created the museum. They enjoy sharing their weird finds with the world rather than selling them, although you can still buy cool stuff in the Lucky Lizard gift shop. Tickets cost $12 for adults and $8 for kids. Hours of operation are
SATURDAY 10AM-7PM SUNDAY 10AM-7PM MONDAY 10AM-7PM TUESDAY 10AM-7PM WEDNESDAY 10AM-7PM THURSDAY 10AM-7PM FRIDAY 10AM-7PM.
Some of the exhibits include preserved Fiji mermaids, mummies, and shrunken heads. There are wax figures and Hollywood reproductions of King Kong and the plant Audry from "Little Shop of Horrors." Similar to "Believe it or Not" exhibits, it's especially weird because all the exhibits are from the owners' collection. Go on a weekday if you want more time to explore, as the place is usually packed on weekends.
Uncommon Objects is another fun place to while away a couple of hours. Every weird and wonderful object is for sale. Objects are separated by collector and often by color, and vary from antigue cameras to vintage costumes, from dolls and toys from your childhood to vintage mid-century furniture and home accessories. Animal heads hang near the ceiling, and a jewelers stand holds vintage jewelry of all eras, with a preponderance of turquoise. Their website describes it this way:
"Established in 1991 as a small antique collective, Uncommon Objects has matured over the years into the one-of-a-kind emporium of transcendent junk that you see before you. Twenty-four hardworking antique sellers have been assembled under one roof to bring you this very genuine and sometimes quirky slice of American culture and history."
Sadly, my descriptions don't do the place justice. One piece of advice though, when you see something in Uncommon Objects that you like, buy it. I still regret not buying a five foot paper mache Alebrije lizard from Oaxaca, Mexico for $50. It was gone by the next day. I still haunt Uncommon Objects in hopes of finding another, but most of the things here really are one of a kind.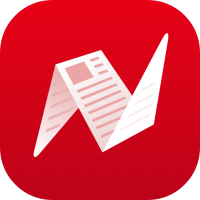 This is original content from NewsBreak's Creator Program. Join today to publish and share your own content.