Beautifully Loved is a non-profit organization dedicated to providing emotional, mental and practical support to children suffering from chronic illness and their families.
On Sunday, October 17 at 6:00 p.m. Bent Oak Winery will host a wine tasting fund raiser and silent auction to benefit Beautifully Loved. Tickets cover five wine tastings and appetizers. In addition, 10% of the proceeds of sales that evening will also go to Beautifully Loved to help fund it's programs.
Beautifully Loved provides a number of programs for families and children with chronic illness that include photography, pamper days, clothing support, self-esteem workshops, design programs, fashion events, and care packages.
Their biggest event and fundraiser is an annual fashion show. Boutiques and clothing stores in Austin, TX provide trendy and high fashion outfits and accessories, which are runway modeled by the program participants who are members of the Hungry Bunch Teen Support Group at Dell Children's Blood and Cancer Center. Hair and makeup are provided by professional volunteers.
Other activities throughout the year provide entertainment and fundraising opportunies for Beautifully Loved and participants, as seen in the video above, where teens with chronic illness model with classic Chevrolet sports cars.
Beautifully Loved provides three-month long Self-Esteem Workshops to build confidence and self-worth, for ages 9 and up, with activities, discussions and pampering. There is also a Mindfulness Therapy Group.
Their Mom to Mom program pairs a parent newly dealing with a child's chronic illness with a parent who has been through the situation. The mentoring Moms provide friendship and help navigating the healthcare system and other support.
Beautifully Loved also provides In-Hospital beauty and self-care services. Professionals who come to the hospitals to provide services include hair stylists, make-up artists, and nail technicians.
Members from ages 2 to 22 are encouraged to create designs which are then used to make T-shirts, hoodies, totes, onsies for babies, notebooks and mugs. Designers are called the Love Tribe, and the products are sold through the Beautifully Loved website in the Love Tribe Designs section. All proceeds benefit the organization.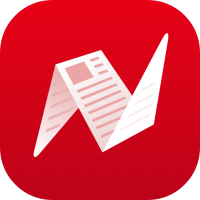 This is original content from NewsBreak's Creator Program. Join today to publish and share your own content.