Emma S. Barrientos Mexican American Cultural Center.
Photo courtesy of Solis constructors
Like most of Texas, Austin has a rich Mexican American/Tejano past. Texas once belonged to Mexico, and many Latino families in Texas have been here since before Texas became a state. The free walking tour on the Tejano Trails in the city of Austin invokes much of that rich heritage.
They walking tours are from 10:00 a.m. to 11:30 a.m. on the third Saturday every month. Currently scheduled are August 19, September 16, Octoer 21, and November 18, 2021.
The Tejano Trail is described by the Texas Historical Commission:
"The 4.9-mile Tejano Walking Trail covers an incredible span of history, from the post-Civil War expansion of the railroad to the 2009 dedication of a Cesar Chavez statue at a library on his namesake street. The guide features 24 sites along the walking trail, plus an additional seven on the 5.6-mile Trail of Tejano Music Legends. The trails direct users through the heart of the East Cesar Chavez and Holly neighborhoods—a historically Hispanic area adjacent to downtown subjected to gentrification for more than a decade. In 2012, the U.S. Department of the Interior designated the trails as National Recreation Trails, and both are featured in the Texas Historical Commission's (THC) Hispanic heritage travel guideand mobile tour."
Three of the twenty-four sites on the Tejano Trails walking tour
AB Cantu/Pan American Hillside Amphitheatre and Recreation Center, at 2100 E. 3rd Street. Since 1956 the ampitheater has been the stage for the traditional free Tuesday Night Summer Hillside Concert series. The series "has featured some of the hottest Tejano and Conjunto Bands in the southwest for almost 60 years."

Zavala Elementary School is located at 310 Robert T. Martinez Street. The elementary school was built in 1936 as a "New Deal" project under President Franklin Delano Roosevelt. Zavala Elementary is named for Lorenzo de Zavala, a signatory of the Texas Declaration of Independence and the first vice-president of the Republic of Texas.
Cristo Rey Catholic Church stands at 2201 E. 2nd Street. The land was acquired in 1922, and a wooden church was built in 1942. "At the first Christmas service the church had no water, gas, or electricity and oil lamps lighted the service." The current structure was built in 1959.
Cesar Chavez spoke to about 50 people at Cristo Rey during a United Farm Workers grape boycott in 1973, and attended Mass afterwards.
Join the tour to witness these and the remaining historical and cultural sites in Austin, TX.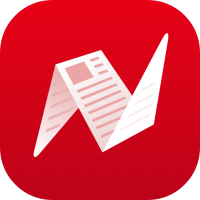 This is original content from NewsBreak's Creator Program. Join today to publish and share your own content.