I broke both my ankles on July 3, 2021. As one writer colleague pointed out, I lost my independence the day before Independence Day.
Since accidents happen, I was fortunate that Baylor Scott & White had built a new clinic and hospital within walking distance of my home within the last two years. While I can't walk there now, I did direct my niece to take me there after I fell and broke my ankles on S. Congress.
Being new, the small hospital, Baylor Scott & White South, is sparkling clean. They are, however, short staffed, as are all hospitals in Austin, TX after COVID. They make up for it with everyone pitching in and with traveling nurses.
When I arrived at the Emergency Room at Baylor Scott & White South, a nurse and a young man I assumed was an aide got me out of the car and into the hospital. It turns out the young man was my doctor. Dr. Stefan Jensen has a calming bed side manner, and since I greet most calamities with laughter, it was my joy to attempt to make him laugh.
My surgeon, Dr. Donavan Murphy, left family and friends on July 4th to take care of me and to do the required surgery. He explained my situation carefully and with compassion. He wanted to do surgery on both ankles, even though one was a lesser break than the other. He explained surgery would help the lesser injury heal faster so I could put weight on it sooner. I agreed.
Not many of the staff had seen or worked with someone who couldn't put weight on either foot. They worked together to find ways to help me maneuver after the initial few days of being bed ridden.
My caseworker, Gretchen, fought hard for me with my Medicare Advantage Plan insurance to get me into a physical rehabilitation hospital instead of a nursing home. If you have an underlying condition, a rehab hospital witll take you because they are a hospital with the necessary doctors. If you are healthy, like I am, insurance prefers a nursing home for "skilled nursing care." While both offer physical and occupational therapy, I preferred rehab. She and my doctors, including Dr. Atique, were able to convince the insurance company that, since I would not need long term care, the rehab facility was best.
From there, I was transferred to Encompass Health, a nearby physical rehab hospital. While it wasn't as modern, and the food was definitely "hospital food," unlike the delicious offerings at Baylor Scott & White, the staff was just as caring. The physical therapists and occupational therapists in particular were excellent. I finally understand the purpose of physical therapy. While they couldn't do anything with my ankles, nor could I, they had me working every other muscle in my body. Since I would need every muscle to move my body and the wheelchair while I was unable to use my feet, every muscle needed to be stronger. With an hour and a half of PT and OT every day, we made a good beginning.
In addition, Occupational Therapy and the wonderful therapists taught me how to transfer in and out of bed and into the wheelchair, in and out of the wheelchair and onto the toilet and the shower bench, and into and out of a replica of a car. By the time I was leaving, I felt much more secure about making my way in a world designed for those with two fully functioning legs, ankles and feet.
I've experienced other good care in Austin, TX, inlcuding at the Emergency Room in Seton Hospital with the same compassion and efficient care. Maybe we're fortunate here in our healthcare, although I would not want to know what this experience would have been like without Medicare.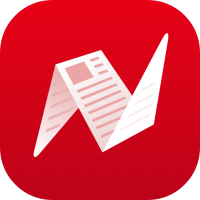 This is original content from NewsBreak's Creator Program. Join today to publish and share your own content.