I will list some of the best pizzas in Austin, TX, but I must confess to a bias. I've been to Italy. So there's that. Also, the best pizza I've ever had is a family owned small franchise only found in Fort Worth, Texas, named Mama's Pizza. They don't ship, but if you're ever there, grab a pie. You can thank me later.
Back to Austin, Texas and the extreme number of varieties of pizza found here. I agree with some but not all of those listed by Do512, the entertainment and restaurant website and App for Austin. For instance, their first entry in a recent article is Pinthouse, and after having my first one today, I have to agree it should be in the top five. I had the mushroom and goat cheese with added chicken and black olives. It was exquisite. Without further personal bias, or as little as possible, here are my picks for top 5 pizzas in Austin, TX.
1. Roppolo's Pizza has several locations in Austin, but the most well known is on E. 6th Street. It's convenient for all the party people who need sustenance after the bars close. I don't often see it on lists of "best" but I beg to differ. It's large, you can fold it, the crust is perfectly baked in stone ovens, and it's just the right amount of greasy cheese. It's pizza with no pretentions, like you would find on the streets of New York or Chicago. It's actually my favorite.
2. Pinthouse makes pizza from scratch and with as many organic ingredients as possible. The crust is not quite flat, but not thick and chewy either. They made mine with olive oil instead of marinara, and topped it with fresh basil. They have a large variety of creative pizzas to choose from, and you can add any topping. Pinthouse has a pretty spectacular selection of IPAs as well. After all, what is pizza without beer?
3. Home Slice is well known to the after happy hour and early live music crowd. Home Slice is open 11:00 a.m. to 10:00 p.m. Like Roppolo's, it's also New York style. The Home Slice website describes that style this way:
"NY style pizza has a crisp, stone-baked Neapolitan crust, slices so large it's customary to fold them down the middle to eat, and a variety of authentic toppings adapted from the kitchens of Italian grandmothers everywhere."
4. East Side Pies. I haven't tried this one, but tons of folks swear by Austin stalwart, East Side Pies. They deliver, but that's not the best part. It's been called the best thin crust pizza by many an aficionado. East Side's own website describes their pizzas this way.
"You'll be able to pat yourself on the back for supporting local farmers. With six different base sauce options (Ricotta sauce, red sauce, black bean sauce, Argentinean pesto, basil pesto sauce and extra virgin olive oil) and 30+ topping options, there's truly a slice for any palette here."
5. Via313 offers Detroit style pizza and bar style pizza as well. Detroit style is described as a thick, square-cut pizza with a crunchy, fried bottom layer of crust overflowing with melted cheese. Like most rectangular pan pizzas served in America, Detroit-style pizza is a variation of the Sicilian pizza. Originally called "sfincione," which means "little sponge," Sicilian pizza has a fluffier bread base than most U.S. pizzas.
I'll add some more next article. What are your favorites and why?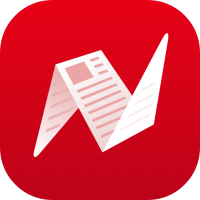 This is original content from NewsBreak's Creator Program. Join today to publish and share your own content.