One of the factors in developing affordable housing in Austin, TX is that developers make more money building multi-family projects than single-family homes. Therefore, developers seek density bonus programs with the city of Austin, or DBPs, which offer them more area to build on, or in most cases more area to build up. That's the main reason high rise multi-family dwellings are being constructed throughout Austin.
In return for the DBPs, developers agree to build a certain number or percentage of affordable units in their projects. Or they can make a donation to the city for the development of affordable housing. This allows for both denser and more affordable housing in an attempt to keep pace with Austin's current growth.
The difficulty with these high-rise high density housing projects is that they either displace single-family home owners, or they change the character of single-family home neighborhoods. Even when they are placed in entertainment districts, disputes then arise between high-rise dwellers and surrounding restaurants, bars, and music venues, such as those occurring on Rainey Street.
Previously the zoning in most of Austin prohibited any housing besides single-family homes. With single-family home median price now at $500,000, many people can no longer afford to buy these type homes. In addition, due to median home prices, if the developer or city buys out the single-family home owner to make room for higher density projects, those home owners can't afford to buy another home within the city.
The city of Austin has been attempting to change the land use rules for almost four years. CodeNext was the lauded solution to the need for changing zoning to allow for more multi-family developments and insuring the preservation of single-family home neighborhoods at the same time. It was tabled in 2018, and Austin is no closer to a solution to affordable housing, displacement, or sensible zoning changes than it was over four years ago. Meantime, the population of Austin has grown 34% since 2010.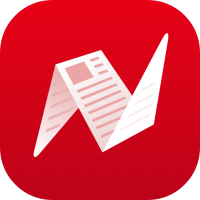 This is original content from NewsBreak's Creator Program. Join today to publish and share your own content.