Austin, Texas and Travis County health officials moved the city and county to Stage 4 COVID-19 risk-based guidelines as health experts say the delta variant continues to fuel a spike in case numbers and hospitalizations.

Hospitalizations due to the Delta COVID variant have increased to 35 a day, while 30 a day is the cut-off for implementing Stage 4 guidelines. Stage 4 recommends the wearing of masks again by everyone, including the vaccinated. In addition, for those unvaccinated or partially unvaccinated, it is advised that they do not travel, attend private gatherings, or dine out or shop in person unless it is essential.
Dr. Brian Metzger, an infectious disease expert with St. David's Healthcare in Austin, TX, reports that less than 10% of people hospitalized in Austin, TX with COVID-19 right now are vaccinated.
Desmar Walkes, M.D. has been the local health authority for neighboring Bastrop County since 2007, and is currently the local health authority for Austin Public Health.
Dr. Walkes has 33 years of experience and participates in regular meetings with elected officials, State of Texas Public Health officials, schools, nursing homes, businesses and residents for COVID-19 responses.
"I don't have a crystal ball," Dr. Walkes responded when asked when Austin might see a return to the more normal lifestyle that residents of Austin have been enjoying the first part of the summer. She told KXAN, "As long as people are unvaccinated, we're not at the finish line."
Preliminary data from the Department of State Health Services of Texas shows 99.5% of COVID-related deaths in Texas since February 2021 were among unvaccinated people. Only 43 of the 9,000 people those who have died in Texas since February were fully vaccinated. Those 43 also had underlying health conditions.
"No vaccine is 100%," says David Lakey, M.D. who is a member of the Texas Medical Association's COVID-19 task force. "And we've known for a long while that the vaccines aren't 100%, but they're really really good at preventing severe disease and hospitalizations. … There will always be some individuals that will succumb to the illness in the absence of full herd immunity."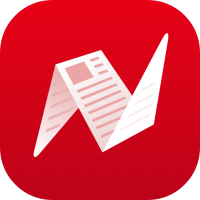 This is original content from NewsBreak's Creator Program. Join today to publish and share your own content.