For that matter, they likely don't understand Texans much at all. We will be the first to tell you we are our own breed.
If you move to Austin, or other large cities in Texas, you may be expecting the big city attitudes you left. You won't find them here. Texans are friendly. We are so friendly we might even be considered nosy. We want to know all about you, and we'll tell you all about us. At least as much as we want you to know. However, don't relate friendliness to aquiesence.
In spite of the conservative nature of the state of Texas, we are fairly "live and let live" throughout the state. Especially if you don't bother us. We are also fiercely independent, while at the same time willing to jump right in and help each other when needed. Austin, TX, unlike most of the rest of the state, is liberal. Residents in Austin are even more prone to "live and let live," and ready to help.
Who's on Location.  Former Chief Operating Officer Victoria Armstrong of New Zealand says about Texas, "...adjusting to Texan culture can be tricky. Their brand of Southern Hospitality and Texas-sized state pride may seem unfamiliar or overwhelming at first."
Like any culture, Austin, TX has traditions. They include "Keeping Austin Weird," in any number of ways. Recently a member of my apartment community group reported that he'd seen a shirtless guy with a trumpet wandering the premises. Our complex has hiking trails, a dog park, and large green spaces. It's not unusual to see people "wandering" or shirless. And Austin is the "Music Capital of the World," so a trumpet is a fairly common sight as well. The fact of the man being shirtless and carrying a trumpet was the only information given. Maybe it was a coincidence that the resident making the report is from New York. He did say later he is overly cautious.
My response was that Austin is known for odd characters and unusual behaviors. I asked people to please not report me if they saw me practicing martial arts in the green space. I reminded them that a lot of the Austin culture is about personal freedom.
As it turns out, the person who reported had also witnessed the shirtless guy checking out people's patios. That's an important piece of information that had been left out. Certainly anybody, including a shirtless man with a trumpet, who is checking out people's patios is a concern and someone we should be looking out for. It would have been good for the person reporting to lead with that fact.
In this same apartment complex in February, during the unprecedented freeze, the residents joined together to help and support one another. We provided food, shelter, blankets, lanterns, camp stoves, water to drink and flush toilets to one another. Certainly not everyone involved is from Austin, or even from Texas. There are many residents originally from New York, New Jersey, Colorado and other states, India, Britain and other countries. However, one Texas transplant in our complex asked me through our group app to write this story about what to expect when you move to Austin, TX.
"Just a suggestion for a topic: What it means to be Texan, eg. smiling, being friendly, neighborly, helping others and asking for help too. There are so many new people from other states moving here that they need to know what is "expected" from them. I have lived in many states and lived in New Jersey and New York for over 10 years without ever meeting the neighbors. Texas is a lovely and totally different "animal." --Kathleen Bondurant, Ph.D
Austinites are, indeed, friendly and neighborly. That's also why, when you move here, we prefer you not complain about the cultural traditions we have.
People moving into a highrise in East Austin, an area that is traditionally Hispanic, raised a ruckus about a low rider car club that has gathered on Lady Bird Lake near the new building for generations. "You walk around, you show off your car, you talk to somebody about their car," said Edward Castillo who says he's been attending the East Austin car club meetings for years. It's a place I've always known to be a comfort place where I know every Sunday I can come here and be around my people," he told CBS Austin.
In other words, they car club people were here first. The new residents must not have checked out their highrise before moving in, which is happening in Austin as people flock here and the housing market continues to be hot with not enough product. However, not doing due diligence is no excuse for attempting to disrupt or end a generational tradition. Trying neighborliness first and not calling the police would have been the best way to handle the situation.
There are more examples, but the takeaways are, don't judge traditions and culture, live and let live in a state and city that values personal freedom and expression, try to fit in instead of trying to mold Austin residents to fit your former way of life, and try neighborliness first.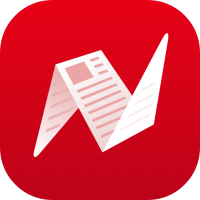 This is original content from NewsBreak's Creator Program. Join today to publish and share your own content.