Evan Maddemma packs his belongings into a bin provided by the City of Austin (Grace Reader, KXAN)
"We started on the hike and bike trail around North Pleasant Valley and made our way to around City Hall. During this phase we are putting out outreach and explaining what's going on. We didn't write citations today but we did write warnings, making sure people know what's going on," says Justin Cummings, The Austin, TX police officer tasked with enforcing Proposition B. Prop B passed May 1st, 2021, effectively making camping by people experiencing homelessness illegal within Austin and Travis County.
Phase 3 allows the issuing of citations to those in violation of the camping ban. The first two phases were notification of the law, and outreach and education about alternatives. All three stages involve helping those experiencing homelessness access those options when available.
"We don't want to write citations, we don't want to take people to jail," Cummings said. During the initial phases, over 500 homeless in camps were contacted and 122 were set up with resources, according to Fox 7 Austin. 49 residents of one encampment on Ben White Boulevard/290 and Menchaca Rd. have been relocated to Southridge Shelter, in a former Rodeway Inn owned by the city. The building houses 75 people.
Unfortunately, options to camping by the homeless are still lagging behind demand. Those still in campsites throughout the city have often not been able to be accomodated by current programs and housing availability. Last month, Austin City Council voted to allocate $106.7 million of the American Rescue Plan Act to expand housing for people seeking shelter and resources.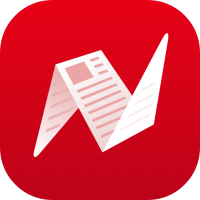 This is original content from NewsBreak's Creator Program. Join today to publish and share your own content.