Austin Public Health Medical Director, Dr. Desmar Walkes, told KVUE earlier this month that the county is monitoring the seven-day moving averages for new cases, new hospital admissions and the county's positivity rate.
The primary indicator is the new hospital admissions. As hospital admissions for COVID rise, so do the level of caution Stages.

Credit: KVUEThe 7-day moving average of new hospital admissions due to COVID-19 in Austin as of Thursday, July 15.
As I was writing last week that Travis County had no cases of the Delta variant, there was a COVID ward in the hospital where I was recuperating from surgery on two broken ankles. Later that week, a nurse informed me that indeed, there were Delta variant cases on the ward. Since that writing, Austin, TX has moved to a Stage 3 level of caution.
At Stage 3, those who are high-risk and partially vaccinated or unvaccinated should avoid non-essential indoor and outdoor private gatherings, dining, shopping and travel. Low-risk people who are not vaccinated at Stage 3 are advised to wear a mask at private indoor and outdoor gatherings, traveling, dining and shopping.
At Stage 4, it will be recommended that all people wear masks again, whether vaccinated or not. Unvaccinated people will be advised to not go shopping, out to eat, or into large crowds. They will be advised not to travel unless it's strictly necessary.
Credit: KVUE
When vaccinated and unvaccinated are recommended to wear a mask in Stage 4 of Austin-Travis County's COVID-19 risk-based guidelines.
For Stage 4 to be declared, there must be between 30 and 50 hospital cases a week, according to the website for Austin Public Health. To go back to Stage 4, cases must fall to between 5 and 14 per week.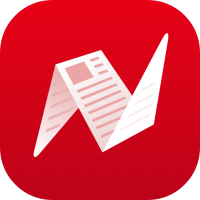 This is original content from NewsBreak's Creator Program. Join today to publish and share your own content.