Girls Rock Austin is an organization dedicated to helping girls and those who identify as female. They provide a summer camp that involves learning the basics of "guitar, bass, keys, drums and vocals, plus mentorship, and an education on topics ranging from STEM related subjects to self-care and social justice," according to their website. The classes are taught by female musicians in Austin, Texas. GRA also offers after school and weekend instruction. Their website states that they want the participants to learn to create their own original music, and to feel that "the world is their stage," so they also offer workshops in Costume Design and Stage Presence.
The website also describes the demographic served. "Many of our campers are in the custody of the state and live in various foster and group homes in Austin, such as the Settlement Home for Children." These are teens who have been removed from their families of origin due to abuse or neglect, or are runaways from extreme situations. They've often had limited opportunities to be creative and to participate in projects that build self-esteem. Girls Rock Austin provides both of those self-actualizing and empowering experiences.
Girls Rock Austin also allows girls in the program to participate in community service. In 2020 GRA developed the Operation Lunch Box Initiative program to help people suffering from food insecurity during COVID-19. They describe the program on their website:
"Operation Lunch Box Initiative, partnering with Keep Austin Together, a Travis County-supported emergency food access network, (was started) to provide folks in our community affected by the pandemic, prepared nutritious meals that can be easily frozen or microwaved (instead of product boxes with ingredients that need to be cooked). GRA's Operation Lunch Box Initiative has currently provided over 2,500 prepared nutritious meals to Austin artists, musicians and their families who have been affected by COVID-19."
Girls Rock Austin raises funding through a monthly live-stream of performances and discussions with local Austin musicians and artists. The funds raised through the live-streaming and through donations go to providing scholarships to the summer camp and after school and weekend programs, and to support the Operation Lunch Box Initiative. If you are interested in supporting Girls Rock Austin, visit https://www.amplifyatx.org/organizations/girls-rock-austin.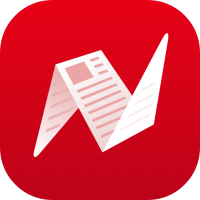 This is original content from NewsBreak's Creator Program. Join today to publish and share your own content.