Austin, TX is called the blueberry in the bowl of tomato soup that is Texas. I've always thought we could find a better metaphor, as blueberries and tomato soup don't really go together. Wait, maybe it is a better description than it appears at first taste.
The Texas legislature has had a Republican majority since 1976. Naturally they have a history of enacting conservative laws. They also enact some ridiculous ones.
In Austin, TX, by contrast, it's legal to go topless. Anywhere. There's also a nude beach on the lake, Hippy Hollow, which began as an illegal one during hippy days, and now is a city park with paved parking and an entry fee. Not that anyone abuses these privileges. I've only seen topless women here at Barton Springs, Hippy Hollow, and in one protest on 6th street. That sighting included signs saying approximately, "More toplessness, fewer guns."
Speaking of guns, Texas passed a new gun law this session, but not one Austin residents approve. House Bill 1927 eliminates the requirement for Texas residents to obtain a license and receive training to carry handguns if they're not prohibited by state or federal law from possessing a gun. We've already recently had one shootout on 6th Street. Looks like we're heading back to the Old West.
In the case of this law, it isn't just Austinites who disagree. The Texas Tribune recently reported, a solid majority of Texas voters don't think permitless carry should be allowed, according to an April University of Texas/Texas Tribune Poll.
One of the stranger laws on the books in Texas is "When two trains meet at a crossing, both need to fully stop and neither train can move until the other has left the crossing."
Think about that for a minute. The actual result of enforcing this law is that neither train could ever move. It's an apt description of the stalemate happening right now in the special session of the legislature. House Democrats, with full support and aid of Democrats in Austin, Texas, walked out in an effort to stop the passing of a bill restricting voting rights. Until they left, both the Republican and Democrat "trains" were in a face-off where neither would budge.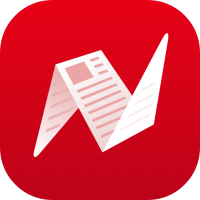 This is original content from NewsBreak's Creator Program. Join today to publish and share your own content.