Travis County is one of the leading counties in Texas for vaccination rates. 60% of all Travis County residents are fully vaccinated. 69% of people twelve years old and older have received at least one vaccine.
Dr. Desmar Walkes, Austin-Travis County health authority, states, "It will take 70% to 90% of residents who are 12 and older receiving at least one dose of the coronavirus vaccine to reach herd immunity." Herd immunity is the threshold needed to make it difficult for the disease to spread and mutations to develop because so many people in the community are immune.
Vaccination rates and voluntary masking have caused a dramatic decrease in Travis County COVID cases overall, although there are still cases of the original COVID-19 in Austin and Travis County. I am currently in BaylorScott&White South Austin with two broken ankles,. Visitors must still wear masks in all areas of this smaller hospital, especially because they have some COVID cases here now. I'm fully vaccinated, so I'm less concerned about being in a hospital with COVID cases, although it isn't reassuring.
Going into the 4th of July holiday, Travis County needed only 4,000 more people to receive their first vaccine in order to reach herd immunity. Most likely the high level of vaccinations to this point have delayed the deviant from making inroads in Travis County as it has in all 50 states including parts of Texas. With only a relatively small percentage more of people needing the vaccine, it's hoped that by getting those vaccinated the deviant may bypass Travis County.
People who are fully vaccinated may still get the deviant, but according to the CDC, it is much less likely for vaccinated patients to have a severe case.
Go to the Ausin Texas Government website for resources to get vaccinated. Find information on the COVID-19 Deviant and track it across the United States on the CDC website.
The vaccine is free and you do not need to have insurance to get it.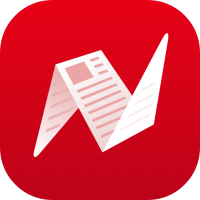 This is original content from NewsBreak's Creator Program. Join today to publish and share your own content.