A friend asked me what there is for twenty-somethings to do in Austin this summer. A friend of hers is bringing her two sons in their twenties from Long Island, New York to Austin, Texas this summer, and it just so happens my son is a twenty-something, as are most of his friends, so I have good sources. Here are some suggestions:
Rainey Street is a street in downtown Austin just off of and parallel to Interstate 35 that's the newest party place for people from their twenties up.
It was an old neighborhood. The original Rainey Street homes were built between 1885 and 1937, though many of those original homes were wiped out in 1935 by a flood. The rebuilt homes were created in bungalow style, including several featuring large porches.
Many Hispanic residents were drawn to the neighborhood in the 1950s. Just off Rainey Street, the Emma S. Barrientos Mexican American Culture Center represents and celebrates that heritage.
Rainey Street today is a narrow street of renovated original houses, keeping the historic look in buildings now housing eclectic bars and restaurants. It's become the meeting place for twenty-something people who gather in the restauants and bars, on the porches, and on the large back patios. They dance, listen to music, play corn hole and other outdoor games, and enjoy life. If they stay out all night, or just get up the next day for brunch, the place to go is Bangers Sausage House and Beer Gargen, where on weekends Boss Street Brass Band plays on the outside stage.
E. 6th St. is the Bourbon Street of Austin. Dive bars and tattoo shops line the streets. it's so busy on weekends that the city blocks off the street to cars. You'll see lots of college age folks, as well as plenty of tourists. Everybody should do E. 6th Street at least once. If you're older, once might be enough.
Upper 6th, or W. 6th, also has bars and restaurants. These, however, are more spread out, and there aren't the same types of dive bars. Places here are more reminiscent of the open atmoshpere of Rainey Street. My son's favorite is Little Woodrows.
Cedar Street Courtyard which is actually on 5th Street, is one of the best places for live music. They feature bands like the Spazmatics, Hip Hop Hooray, and the Funk Mob.
If you're a hiker, Austin, TX has dozens of hiking trails, several of which are along the lakes, including downtown Lady Bird Lake. Check the app AllTrails for the level of difficulty of each trail.
On all the lakes and waterways, you can lease kayaks and paddle boards. On any summer day in Austin, TX the lake is full of boaters. Look closely and you'll see many dogs standing or lying on the front of the paddle boats. Austin is a dog friendly city wherever you go.
Peter Pan mini golf on Barton Creek has been there as long as I can remember. It's for all ages, but adults can BYOB.
S. Congress Street has both historic restaurants like Guero's and a lot of new, trendier stores like Warby Parker, Reformation, a Tecova store. New restaurants are Neighborgood Sushi and Sweet Greens.
Barton Springs and Deep Eddy Pool are fun for all ages, but twenty-somethings flock to both. The water is 68 degrees year round, so the Texas heat won't really bother you at these pools fed by natural cold springs. My twenty-nine year old friend chatted up a beautiful young woman recently when we at Deep Eddy Pool. It's a fun, no pressure way to meet people.
The younger crowd also like the rooftop pools at the Westin Downtown Austin Azul Pool. Their website states, "The Westin offers free rooftop pool and deck access to the public daily, 4pm-midnight. The rooftop bar is Monday-Wednesday, noon-11 p.m.; Thursday, 10 a.m.-midnight; Friday and Saturday, 10 a.m.-midnight; and Sunday, 11 a.m.-11 p.m. Caveats: "Cover charge may apply for the public for special events. Management may change hours and pricing due to business needs, weather, capacity, and special events. So just call first,"
The W is also a very popular hotel rooftop pool. It's described by "Curbed Austin" as "A fave downtown hotel where locals like to hang out, the W has a fourth-floor deck with private cabanas, designer chaise lounges, tanning shelves, two outdoor showers ,and a fireplace. The hotel offers offers complimentary access to its deck and happy hours Monday-Friday after 5 p.m. Non-guests can purchase $10 day passes for access Monday-Friday 11 a.m.-9 p.m."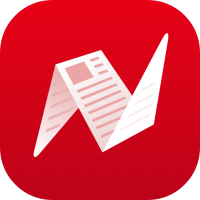 This is original content from NewsBreak's Creator Program. Join today to publish and share your own content.