Austin, TX is seeing a $100,000 increase in median housing prices that began in March, 2021, and shows no signs of slowing. That puts the median house price in Austin at over half a million dollars. I waited too long.
When I've owned homes, I've filed a Homestead expemption. It helped. When I reached the age where my property taxes would be frozen, I was renting and hoping for the Austin housing bubble to burst. It never did.
If you, or people you know were wise enough to buy before this past Spring, the city of Austin and the Austin City Council are offering some relief. If you're hoping to buy in Austin, TX soon, these moves may be too little too late.
Austin City Council recently doubled the current general homestead exemption of 10%. They raised it to 20%, the highest amount permitted by Texas law. It exempts one-fifth the value of an existing primary residence in terms of city taxes.
This will help those who currently own homes mortgages, but whether it helps middle-class workers and families to buy a home in the current market is unclear. Saving approximately $150 a year on a $500,000 house isn't enough to make up the difference of the $100,000 jump in housing prices.
Since I'm older, the other rule changed by the Austin City Council will help me and others my age and older, but again, primarily if we already have a morgage. Council members last week approved an increase to the amount seniors and the disabled can exclude from property taxes from $88,000 to $113,000. It increases the exempted amount by $25,000, which is helpful, but nowhere near the increased appraisals of existing homes of $100,000 or more.
People 65 and older also qualify for a tax freeze on their school property taxes in Texas.This is the explanation on the Texas' Comptroller website.
Homestead Tax Ceiling: "It is a limit on the amount of taxes you must pay on your residence. If you qualify your residence homestead for an age 65 or older or disabled person homestead exemption for school district taxes, the school district taxes on that homestead cannot increase as long as you own and live in that home. The tax ceiling is the amount you pay in the year that you qualified for the age 65 or older or disabled person exemption."
Again, this highly benefits people who already own their homes. If someone 65 buys in Austin today, their school property taxes will be "frozen" but at an already high level.
As these Homestead exemptions are put into effect, who will pay the taxes to cover infrastructure, schools, hospitals, fire fighters, and other tax funded entities? Here's what Mayor Adler suggests.

"The burden … will fall to higher-income owners and users of the large buildings that we have downtown and industrial properties and the like," Mayor Steve Adler said during a meeting last week.
I'll be doing some investigative reporting soon on that. Most corporations moving into and expanding in Austin, TX get tax incentives. Follow me below to keep up with articles containing further details on the housing crisis in Austin.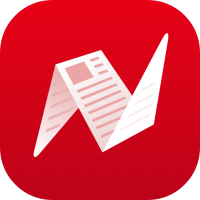 This is original content from NewsBreak's Creator Program. Join today to publish and share your own content.