Austin, Texas is known for supporting local businesses, at least until recently when large corporations are moving in and some of our historic local places are being swallowed up. That's why it's so important to conitnue to support our local businesses. Especially our more quirky ones. Fortunately for those who appreciate the weirdness of Austin, many of those local places are as weird as they get.
1. Chuy's is a Mexican restaurant whose first location is still on Barton Springs Road, down from Zilker Park. Their website shares their history.
"Chuy's opened on April 16, 1982 in an old, abandoned Texas Barbeque joint on iconic Barton Springs Road in Austin, TX. There was seating for about sixty, a women's restroom the size of a broom closet and a men's restroom that was, well, outside. Founders Mike Young and John Zapp had a vision of a fun and funky Tex-Mex restaurant that served authentic and fresh food in an atmosphere that appealed to everyone. From these humble beginnings Chuy's was born."
What makes Chuy's still weird? That's explained on their website, too.
"Mike and John, along with their "decorator" Jose Cuervo, made some interesting decisions on restaurant decor, due to lack of money and creativity of their "designer". Those Chuy's touches you love, like the hand-carved wooden fish "swimming" from the ceiling, hubcaps hanging bright and shiny above your booth and the Elvis shrine started with Mike and John and are still alive today. Although we say, 'If you've seen one Chuy's, You've seen one Chuy's,' we still like to keep a few of these original eclectic touches in each of our restaurants."
2. Book People began the "Keep Austin Weird" campaign by joining with Waterloo Records to print 1000 bumper stickers with the slogan in 2000. They did it to keep Barnes and Noble from opening a corporate store down from Book People. It worked. While there are Barnes and Nobles in Austin now, there isn't one close to Book People, located on the corner of Lamar and 6th. What makes Book People weird? They have a consignment program for self-published authors and small prints. They describe it this way on their website.
"BookPeople carries a selection of self-published and other titles on consignment. Consigning books allows BookPeople to carry and feature a much wider variety of self-published and print-on-demand titles than we could through traditional purchasing"
They also carry all the best sellers along with indie publishers, and have subscription services that spotlight various groups of writers. They've been voted he best independent bookstore in Texas since 1970.
3. Waterloo Records opened in 1982. Austin was already known for music, but not on the international scale it achieved later. Willie Nelson and Stevie Ray Vaughn cemented the reputation. Waterloo contributed to the support and growth of music in Austin to the point that they moved from their original small location to a much larger one across from Book People. They've been given numerous accolades by media such as Buzzfeed, Austin Chronicle and Spin. Why has one record store contributed so much to Austin's music reputation? Here's what their webstie says about that.
"Back then, what Waterloo really had going for it wasn't all that radical. It came more out of understanding the customer's viewpoint than planning a marketing strategy. It rose from the kindred soul of merchant and customer. Instead of catering to the music consumer, Waterloo catered to the music lover, if only because we were music lovers too. It was true then, it certainly still is today".
4. Esther's Follies is Austin's answer to SNL (Saturday Night Live), and started around the same time. Esther's Follies opened April 1st, 1977. It's shows are a heady mixture of poking fun at politics, both Texas and national, and "man on the street" type pranks involving the tourists, college students and othe visitiors to Austin's 6th street. A large window behind the stage can be uncovered during the show to include the street scene for the audience. From Molly Ivin's type humor, to magic shows, to seeing the ridiculousness in daily political life, Esther's has something to offend anyone and make them laugh at the same time. From their website"

For the newcomer, tourist or long-time Austinite, Esther's is a must-see experience. The show pokes fun at both sides of the political divide and always includes sketches of particular delight to Texans, old and new.

Stay tuned for more "Keeping Austin Weird." And support your own local businesses, weird or not.
Follow me to see more articles like this.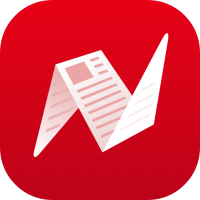 ...
This is original content from NewsBreak's Creator Program. Join today to publish and share your own content.