I am not really into fast food these days. I had my days of being a junkie in college and high school, but nowadays I rarely enjoy it and when I do - I usually regret it instantly. That's why it was shocking to me that I wanted to try the Taco Bell Cantina in Pacifica. Maybe it was the beach house in front of the ocean? The surfers indulging?
We went inside the building and it was like pretty much every other Taco Bell with the exception that it was a beach house. The main difference was that there was merchandise for-sale and the place had a mix of locals and tourists. The vibe was very chill.
We ordered our food and drinks and headed out back to a patio that overlooks the ocean. The vibe outside was totally different, it really felt like I was living the surfer life...at Taco Bell Cantina. I ordered a Crunchwrap Supreme and supreme tacos with a frozen Baja Blast spiked with rum.
The food was about what you expect, but the wind hitting my face, the California sun, and all the surfers in swimsuits that were visible just made it quite an experience. One that I actually fondly remember and would do again. It made me wonder, why doesn't fast food in America ever actually try to create an experience?
Is there anything worse than the inside of a McDonald's or Wendy's? I actually really appreciate the curbside options nowadays not just because COVID-19 is raging, but also because going inside fast food places is so dreadful when all you want to do is drive away with food as quickly as possible.
When I was in Seoul and Tokyo, there was a big effort to make fast food spots into actual restaurants. It makes me think of when I was a kid and McDonald's was actually a place you went to play and also to celebrate birthdays. The same goes for Burger King. Nowadays, these brands in America are known as villains trying to poison us with toxic food. Certainly times have changed and so have my opinions.
Still - maybe sometimes all you need is a vibe to enjoy life. Even if the food isn't quality or fancy by any means. Ambiance is something California does well, so it shouldn't be too shocking that Taco Bell Cantina in Pacifica is a great experience. I'd return.
Taco Bell Cantina. 5200 CA-1, Pacifica, CA 94044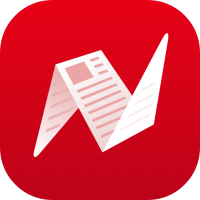 This is original content from NewsBreak's Creator Program. Join today to publish and share your own content.