The Katsu Sando was made for Instagram. The signature photo of someone's hand holding what seems to be a plump piece of white bread and chicken or pork katsu inside with assorted ingredients. I have long craved one, but I finally had one in San Francisco at Katsuya SF located inside the International Food Court on Bush Street.
When I first arrived, the spot was packed. There were Uber and Lyft drivers standing by for orders and they were aggressively grabbing orders and taking off. It shouldn't have shocked me, but someone ran off with my order nearly 20 minutes after I placed my order. I stood across the pickup window, but it didn't seem to make a difference. Thankfully, the employees replaced my order at no charge.
When I made it across the street to try my sandwich, I was impressed with what I saw. They are good at presentation of the dish despite being a takeout spot. A full tray filled with food and even miso soup for around $12. I slurped some soup, which was good and then decided to dig into my sandwich. The katsu was cooked to perfection, I don't think I have enjoyed a katsu fried like this since I was last in Tokyo in 2011.
The bread was perfectly soft. The sauces were all great to smother and the sides were all tasty. This was a perfect lunch meal. I really couldn't get over how perfect the Katsu Sando was and how much it beat my expectations.
This isn't your typical Instagram food. Katsu Sando lives up to the hype and Katsuya is masterful at making it. I hope this place is widely successful so I can come back and enjoy another delicious sandwich in the future. As someone who actually makes Chicken Katsu at home, I have to say the crisp of the breadcrumbs on the end was remarkably skilled.
They have some other options at Katsuya as well that all look appetizing. Ebi Katsu or shrimp katsu, Kani Katsu which is soft-shell crab, and Kaki Katsu made with oysters. In addition, they sell Donburi with Pork Katsudon, Chicken Katsudon, and Ebi Katsudon which adds an egg and onions into the mix.
Appetizers include takoyaki octopus balls, cheese balls, fried chicken karaage, eggrolls, cheese corn dogs, and pork Japanese curry. If you're feeling lazy and want something delicious you might even want to deliver it.
I recommend Katsuya SF for those looking for something new and for those trying to expand their taste buds.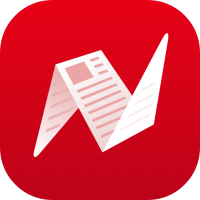 This is original content from NewsBreak's Creator Program. Join today to publish and share your own content.