It was late on a Sunday in San Francisco and we were looking for some Chinese food and dim sum. Most places were closed or closing, but Dumpling Kitchen on Taraval was thankfully open on a cold, dark night. I cannot be the only one who suddenly gets a strong craving late on a Sunday for some Chinese eats.
The first thing we enjoyed was wonton soup. A giant bowl arrives with plenty of food to enjoy, each bite was delicious. The steamed pork buns were just as delicious. Each bite pulls back tons of flavor of savory goodness. The pan fried dumplings were just as good, which shouldn't be shocking since the place is called Dumpling Kitchen.
The restaurant is a humble shop, there isn't much going on and although there were groups, it was scaled back because of the time of day and day of the week. The staff was mostly attentive though they were clearly exhausted from a busy day.
I knew I needed to try the Walnut Prawns, usually one of my go-to dishes whenever I go to Cantonese restaurants in Tampa, at least when they used to be good...not in a long time. This one was very saucy and the sauce was a little strange but still quite delicious. My guest attacked the walnuts and left the prawns for me, which was fine by me.
My favorite dish was probably the Combo Fried Rice though, it was soft and flavorful. Really made the meal and the differences between rice at each place I dined at in San Francisco really shows the touch of a good local restaurant. The only bad part of fried rice is how full you get trying to scarf it down.
For veggies, we ordered Bok Choy and it was excellent. Is there anything better than some bok choy when you need some greens? With more people we definitely could have dived deeper, but I feel like we still did a pretty good job for 3 people dining.
Tea was served and refilled throughout our visit, always good to wash down all the food.
The prices were fair, a little pricier than some other places around town but well-made. Finding good places to eat Chinese food or dim sum is not too hard in San Francisco, but this restaurant would certainly make the list if in the area. Overall, I would return in the future.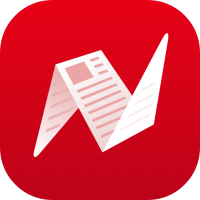 This is original content from NewsBreak's Creator Program. Join today to publish and share your own content.