Three of the Tampa Bay area's most popular rooftop bars are "Raising the Roof for Hurricane Ida Relief" on Thursday, September 2nd, 2021. Grab yourself a drink or bite and make a difference for those who need it most.
Hurricane Ida has left more than 1 million without power and the death toll has steadily increased since the storm struck Louisiana. Several Tampa electrical companies have dispatched staff to help with repairs, no stranger to hurricanes themselves.
EDGE Rooftop Cocktail Lounge at Epicurean Hotel), Hi-Fi Rooftop Bar at Fenway Hotel, and Vantage Rooftop Bar at The Karol Hotel will be raising funds to help those impacted by the hurricane.
"We wanted to find a way that the Mainsail family and our guests could quickly and directly help the communities most seriously impacted by Hurricane Ida," said Joe Collier, President of Mainsail Lodging & Development.
"We encourage everyone to join us in 'raising the roof' in support of the American Red Cross, which spends 90 cents of every dollar invested to provide food, shelter and other vital assistance in the wake of these kinds of disasters."
According to the Red Cross, more than 450 trained Red Cross workers are on the ground with hundreds more traveling from all over the country to help. Monday night, more than 1,500 people sought refuge in around 38 Red Cross and community shelters across Louisiana, Mississippi, Alabama and Texas.
The Red Cross has already provided more than 7,000 meals and snacks to those who are in need from the storm. Mobile kitchens capable of preparing tens of thousands of meals are being set up now with the help of the Southern Baptist Convention and in the coming days, dozens of Red Cross emergency response vehicles will begin bringing food and relief supplies to people across the region.
Volunteers with the organization are also helping evacuees cope as they wait for news about whether they will have a home to return to after the storm made its way through the region. Volunteers are also replacing prescription medications, eyeglasses or critical medical equipment which were left behind in the rush to get to safety.
The hours for the fundraisers around Tampa Bay are:
Epicurean Hotel (EDGE): 5 p.m. to midnight
Fenway Hotel (Hi-Fi): 4 p.m. to 10 p.m.
The Karol Hotel (Vantage): 4 p.m. to 10 p.m.
Complimentary valet parking is available at Epicurean Hotel until 7 p.m. and $5 following. The Fenway Hotel and The Karol Hotel are both offering complimentary parking.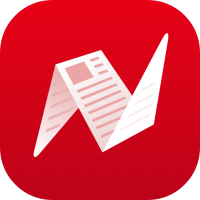 This is original content from NewsBreak's Creator Program. Join today to publish and share your own content.