The last time I visited an H-Mart was in Georgia. Before that, probably in South Korea. H-Mart is a popular Korean grocery store that is slowly making moves around the United States. They provide fresh produce, meat, snacks, alcohol, and more with a focus on Korean and Asian foods.
Although there are probably a number of Asian markets or Korean stores in San Francisco, one of the big appeals behind H-Mart is their food court that has a variety of different fresh food for sale. When trying to decide which one to order, I went with a strong craving for Korean Fried Chicken or K.F.C.
I went for a Soy Garlic chicken sauce combo that came with a side. I chose pickled radishes, paying homage to the side served constantly with my food when I lived in Seoul. The first thing I noticed is that I didn't get napkins, whew that is messy! Then the crispiness of the chicken was noticeable, it tasted pretty much exactly like chicken tastes in Korea for the most part. Or as close as you can expect when you're on the other side of the Pacific Ocean.
The price wasn't too bad, about $12 for a meal that could have easily fed two people. Most of the people in the food court were on dates or were families enjoying some food before shopping. I came on a whim, wandering off the Daly City BART station but ended up also grocery shopping as well.
The first thing I noticed is that the price of cilantro was fair, maybe an effort to try in customers. There were a number of fruits and vegetables also for-sale, but I was on the hunt for tea and snacks. I found some sencha tea, which wasn't the best I've ever had, but a solid choice for random tea at home while at my Aunt's house.
The drink section was gigantic and filled with different Korean alcoholic choices as well as American ones and a number of sodas that would probably be really hard to find. The prices seemed to be not too far off wholesale prices as well.
Probably the most interesting part of my visit was when I tried to leave the store. There was a line of customers snaking all the way into the frozen food aisle, but I was shocked at how fast the line was moving. There was an attendant directing cart traffic and the cashiers were lightning fast.
Thus, my visit to H-Mart in San Francisco came to an end. I recommend visiting if you haven't yet.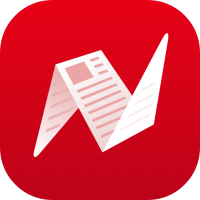 This is original content from NewsBreak's Creator Program. Join today to publish and share your own content.