My go-to clam chowder spot in San Francisco is Alioto's in Fisherman's Wharf. I was saddened to hear during a recent visit that Alioto's closed down, the pandemic has been harsh on the spots that normally draw tourists. I still had the craving for a clam chowder and was on a boat heading back from Sausalito when I looked up The Waterfront Cafe at Pier 7 and made a reservation on OpenTable.
The Waterfront Cafe has white linen table tops and a stellar view of the Bay Bridge, especially at sunset. It's a place that draws couples, parties, and groups. I wanted to sit outside, but the outside was jam-packed so I grabbed a seat not too far from the window.
I started off with some Blue Point Oysters. I won't order oysters at most restaurants but these were delicious and served promptly. The waiter was very friendly and professional, so I went ahead and ordered one of their new cucumber cocktails that was absolutely delicious. Staff brought fresh bread to the table and I then noticed the clam chowder and decided to go for it.
The clam chowder was served in a bowl and filled with veggies, potatoes, and bacon. The bacon was most notable and cooked to perfection, each bite was delectable. I went ahead and dipped my bread in the soup, missing the bread bowls from Fisherman's Wharf, but also quite satisfied with the current alternative.
My visit to The Waterfront Cafe was quite short, but I certainly was impressed with the customer service, decor, and overall experience. I would return again in the future when near the water and Ferry Building in San Francisco. The Bay Bridge glows in the sunset and so does the sky, it's really amazing when the clouds go away just how beautiful it really looks.
The Waterfront Cafe was opened in 1969 and has long been popular with local politicians in the Bay Area as well as business people. That's certainly the vibe you get when you go there as well. Much of their staff has been with the restaurant for the long haul. I never felt the need to seek seafood away from Fisherman's Wharf because my family worked in the wharf and I would often wait around there for my family to get off of work, but trying a new spot was certainly an experience.
I would recommend it.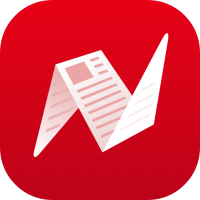 This is original content from NewsBreak's Creator Program. Join today to publish and share your own content.