Taco Tuesday is one of my favorite days of the week. It's not quite the weekend yet, but work is already jam-packed and you need a break. Tampa celebrates accordingly. Although there are certainly a number of places offering deals, Xochitl has a pretty sweet bargain going on for the occasion.
Their normal deal is 3 tacos and a drink for $15, but they recently also started offering tacos for just $3 with the exception of the birria tacos which are extra due to the consomme dip. My favorite meat choices on the list are the Carnitas and the Carne Asada. Both are juicy and delicious and, of course, I enjoy the tacos on corn tortillas.
Occasionally, they will also bring some local music to spin and share with customers.
After spending a month in California, I am happy to report that these tacos taste just as divine as before I left town.
There was another group dining outside not too far from us and we made some conversation about Mexican food in Tampa. They said they were having a hard time finding local spots, Tampa does have a number of choices but many of them are not well-publicized or they are located inside small taquerias or grocery stores. Things are getting better though and I believe Xochitl is taking things into the right direction for freshness, quality, and attention to detail.
Hopefully as The Heights District grows, Xochitl will grow with it. Something I see Mexican places and local restaurants in general doing in San Francisco that I think more businesses could do in Tampa is cross-overs and pop-ups. I think Xochitl has the space and ideas that could be applied in many different directions. They have done a tequila tasting and I think there is tons of potential to do even more as hopefully we eventually contain the virus one day in the future.
If you get there early you can beat the crowds and groups and they also have outdoor dining which is friendly during this COVID age. The cocktails are all good, but my favorite is always the Passion Fruit Margarita. I just can't get enough of these. The elote is always great as well and a good sharing dish.
Xochitl also offers brunch on the weekend and events regularly, the best way to stay updated is to just follow them on social media. They do recommend reservations, although they are not required. Tampa is definitely crowded on the weekends. Speaking of Tuesday, I'm hungry and seriously craving some tacos.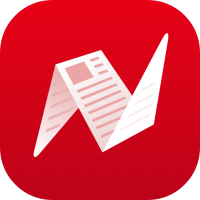 This is original content from NewsBreak's Creator Program. Join today to publish and share your own content.